All-American Model UN Travel Team
The best competitive, results-driven Model United Nations program for high school students in the world. For students looking to improve as delegates, scholars, and leaders.
Best-in-class Model UN coaching and mentorship
One-on-one conference prep sessions
Access to All-American Model UN proprietary training material
Ability to compete as an All-American at US and international conferences
Individualized learning plans and goals
World-class Training Program
Over 16 years of proven training tactics and materials.
More Info
Our tactics and strategies are tried and tested. Since 2011, over 95% of All-American Model UN students have won individual awards and recognitions while competing with our teams. 
Using our proven training, the new cohort-based program will allow students to prepare for conferences with their school team or solo.
Students enrolled in a cohort will have full access to our database of training exercises.
Bi-monthly Online Sessions
Meet with mentors and fellow students to track progress and practice skills.
More Info
Twice a month, all students enrolled in the All-American Model UN cohort will meet with our mentors. We use a private online community called Circle to organize all communication and training sessions. 
Training sessions will be used to review individualized training plans. For a full program outline, please scroll further down this page.
All students can join the training session when preparing teams to compete at conferences.
Compete at Model UN Conferences
We compete at conferences in the US and worldwide with our #1 ranked MUN team.
More Info
The heart of the All-American Model UN cohort program is that students may enroll on teams that will compete at some of the best Model UN conferences in the world.
Most of our students join All-American Model UN because they are looking for additional support and opportunities not afforded them by their school program.
We have been traveling with teams of students for over ten years across four continents. Safety and security are our top priorities.
Overview
Founded in 2012, All-American Model United Nations has worked with over 250 high-potential, high-performance high school students to use Model United Nations to engage student academic passions. Starting in 2023, we are transitioning to a cohort-based program. Accepted students will meet with our team of mentors twice a month regardless of whether they are currently enrolled on a travel team.
We will work with every student to develop an individual learning plan to track progress throughout their time with All-American Model UN. We leverage Circle's custom built-out technology platform to share files, set up virtual training sessions, track progress, and manage communication.
Training Acceptance
Students offered a training acceptance have demonstrated a passion for Model UN and high academic performance. A Training Acceptance allows students to join the annual cohort and train with the travel team. When the All-American Model UN Program Director assesses that the student is prepared to compete, they will be fully accepted. To gain full acceptance, students must demonstrate six competencies: researching, solution development, document writing, impromptu speaking, debate, and presentation.
Full Acceptance
Students offered a full acceptance have demonstrated consistent, award-winning Model UN performance, extracurricular leadership, and high academic standing. A full acceptance allows students to compete with All-American Model UN on any travel team until college matriculation. To earn full acceptance, students either must successfully complete a Summer Academy or submit an online application.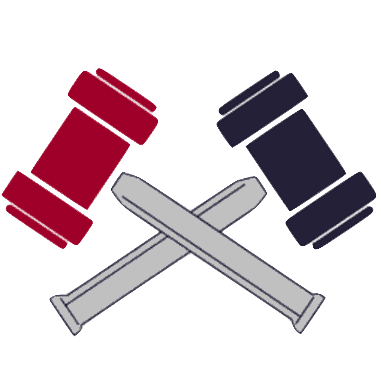 Deadlines
Fall Deadline: September 15, 2023
Spring Deadline: January 5, 2024
To join the travel team cohort, students must apply and be accepted by the corresponding deadlines for the Fall and Spring cohorts. Students may enroll for the cohort by semester or for the full year. After being accepted, students must complete the enrollment process to enter the travel team cohort.
Washington University Model UN Symposium- Best Small Delegation
Ivy League Model UN Conference- Outstanding Small Delegation
North American Invitational Model UN (US Championship Conference)- Best Small Delegation
Harvard Model Congress Europe (Madrid, Spain)- Best Small Delegation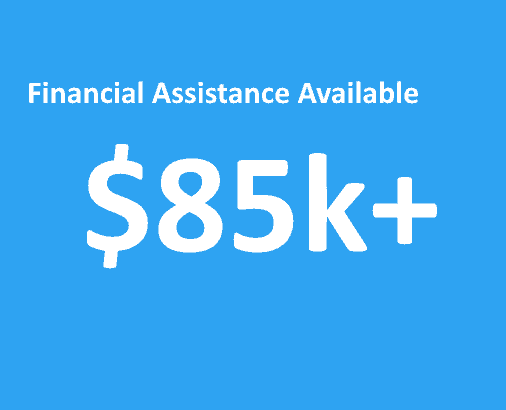 September 2023
Tuesdays @ 7:00 pm – 8:00 pm ET
September 12- Introductions and Program Overview
September 26- Personal Learning Goals and Competitive Model UN Overview
Monthly Objectives:
Introduce the All-American Model UN training approach
Set up all students on the Model UN Coach community platform
Establish individual goals for the Fall Cohort members
Share exercises with students to practice
October 2023
Tuesdays @ 7:00 pm – 8:00 pm ET
October 3- Researching an Pre-Conference Preparation
October 17- General Assembly an ECOSOC Committees
October 31- Crisis Committees
Monthly Objectives:
Assess student understanding of All-American Model UN pre-conference research
Practice solution-based research and rapid solution development
Review how crisis committees are structured and how to prepare for them
Understand the pattern traditional GA/ECOSOC committees follow
November 2023
Tuesdays @ 7:00 pm – 8:00 pm ET
November 14- Model UN Procedure and Committee Writing
November 21- Speaking Lab
Monthly Objectives:
Pass a procedure exam for traditional GA/ECOSOC committees
Gain impromptu speaking competencies for varying timed speeches
Understand how to write a draft resolution and crisis directive properly
Showcase various tactics that can be used to influence committee during an unmoderated caucus
December 2023
Tuesdays @ 7:00 pm – 8:00 pm ET
December 5- Crisis Committee Back Room
December 19- Advanced Model UN Procedure, Amendments, and Voting
Monthly Objectives:
Understand how crisis committees work between the front room and backroom
Demonstrate how to create and execute a crisis arc 
Pass an advanced procedure competency 
Assess personal learning objectives for first-half of the year
Join All-American Model United Nations
Join a community of like-minded students who want to excel at Model United Nations. Train, travel, and compete with the world's #1 ranked high school Model UN team. Set yourself apart and set yourself up for success.
Opportunities to travel the world
Gain invaluable leadership and communication skills
Personal mentorship by top-rates collegiate delegates
Frequently Asked Questions
What grade or age range is this program for?
Students 14-18 years old are eligible to apply for acceptance into All-American Model United Nations. We require at least 1 year of competitive Model UN experience before applying.
What is the acceptance criteria?
We evaluate applications based on individual merit and not comparatively. We consider three key areas: Model UN experience and past performance (60%), academic performance (20%), and co-curricular leadership (20%). Most of our accepted students have attended at least three conferences and have won multiple awards.
How can I get accepted to All-American Model UN?
There are two ways to earn acceptance. The first is to apply online using our online application. The second is to train with us at our Summer Academies. Students completing at least one Summer Academy will be admitted to our competitive travel team.
What is the tuition for the cohort program?
The tuition for the year-long cohort program is $40/mo or $360/year. The year-long program runs from September to May.
When is the application deadline?
We accept students into cohorts twice per year, but applications are rolling. The fall application deadline is September 25, 2023, and the spring application deadline is January 10, 2024.
What happens if I miss a session?
All sessions will be recorded and available on our Model UN Coach platform only to students accepted into the program.