Program Enrollment
Follow the steps below to enroll in All-American Model UN programs.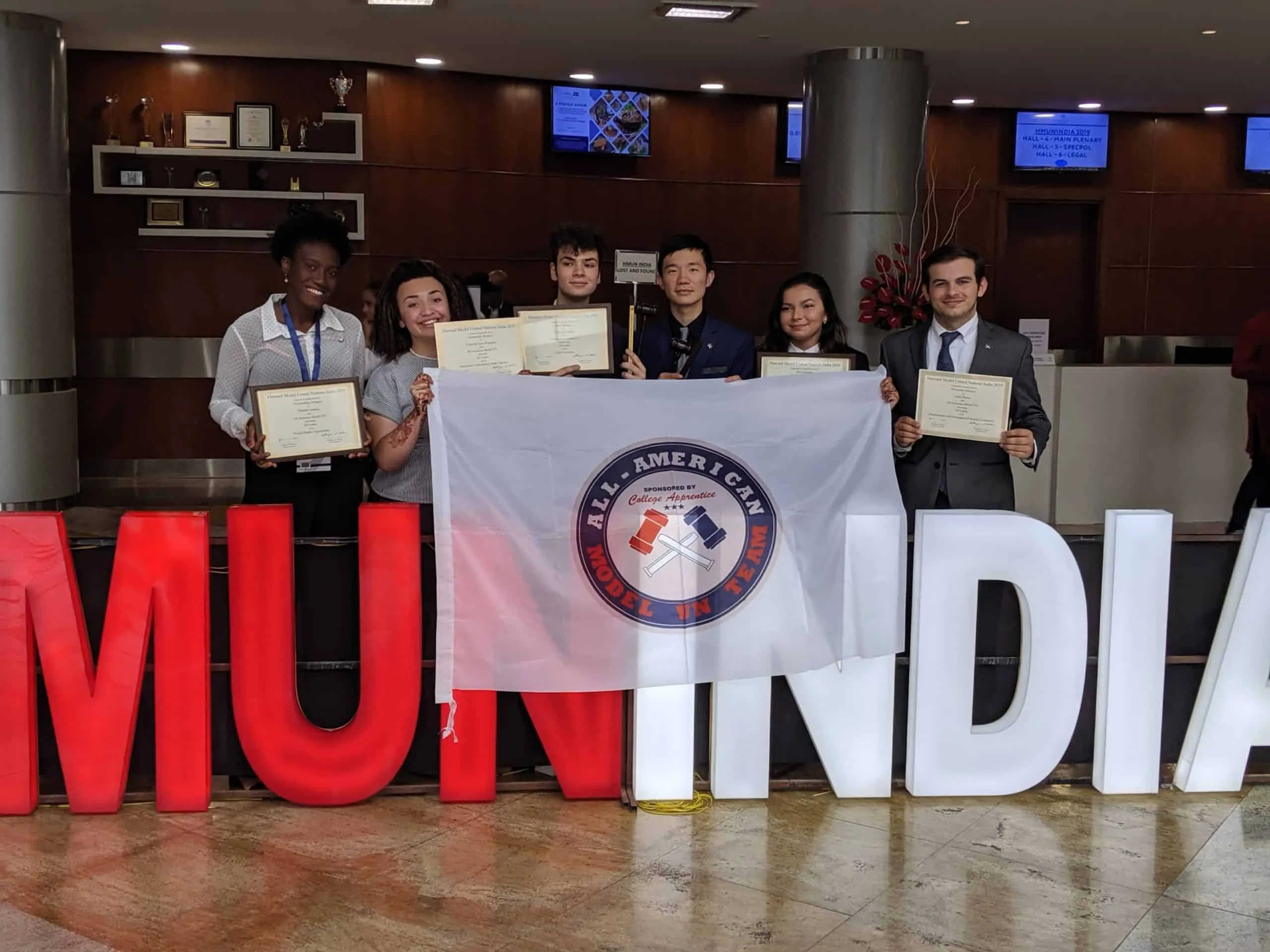 STEP ONE: Apply for Financial Assistance
Before you complete your enrollment and submit your payment, remember to apply for Financial Assistance if you need it. The goal of our financial assistance program is to ensure all accepted students can participate without worrying about cost.
STEP TWO: Complete Enrollment and Submit Payment
To reserve your seat in any All-American Model UN program, you must submit your payment electronically below. If you received financial assistance, please enter the scholarship code in the form below.
STEP THREE: Look For a Welcome Email!
After you've completed your enrollment, look for a couple of things. First, you'll receive an email confirming your payment. Second, you'll receive an email from the Director with further instructions. And third, you'll be sent a welcome package in the mail with a handbook and All-American Model UN swag.
US Travel Team
MORE INFORMATION ABOUT THE US TRAVEL TEAM
WUMUNS (St. Louis, MO) –  ILMUNC (Philadelphia, PA) – NAIMUN (Washington D.C.) | $2,400
Included in tuition (see Booking Terms for full details):
Airport/Train/Bus transfers
All in-city transportation
5-Star Hotel Lodging (4 students/room)
Delegation Dinner
Individual & Team Model UN Coaching
Conference Fees
24 Hour Supervision and Contact
US Travel Team (Single Conferences)
WUMUNS (St. Louis, MO) –  ILMUNC (Philadelphia, PA) – NAIMUN (Washington D.C.) | $950/conference
Morocco Model UN: Marrakech, Morroco
More Information: Morocco Model UN
Included in tuition (see Booking Terms for full details):
Airport/Train/Bus transfers
All in-city transportation
4-Star Hotel Lodging (2 students/room)
All breakfast and dinners
Individual & Team Model UN Coaching
Conference Fees
24 Hour Supervision and Contact
Harvard Model Congress Europe: Madrid, Spain
More Information: HMCE
Included in tuition (see Booking Terms for full details):
Airport/Train/Bus transfers
All in-city transportation
4-Star Hotel Lodging (2 students/room)
All breakfast and dinners
Individual & Team Model UN Coaching
Conference Fees
24 Hour Supervision and Contact