Suchnoor Ahuja
Hopkinton High School (MA), Class of 2024
Suchnoor Ahuja is a senior from Hopkinton, Massachusetts. In the last three years, Suchnoor has actively participated in Model UN. His interests include public speaking, science, and mathematics. In college, Suchnoor looks forward to pursuing a major in finance, and in the future, he looks forward to attending law school. Beyond his academic pursuits, Suchnoor participates in various sports and hobbies, including tennis, skiing, biking, and surfing. Overall, he is interested in meeting and competing with new people across the nation and bringing his talents to the table for the All-American Model UN team.
Brittany Berlin
Florida Atlantic University High School (FL), Class of 2025
Brittany Berlin is a current junior at Florida Atlantic University High School in Boca Raton, Florida. At FAU High, she has held leadership roles in Mu Alpha Theta, Health Occupations Students of America, Advocates for Inclusion in Research, the American Medical Student Association, and Model United Nations. In addition to this, Brittany serves as the Executive Science Editor of the Young Global Scientists Journal and was recognized as a Distinguished Delegate of the Yale International Relations Leadership Institute. Interested in political science, public health, and international relations, Brittany is excited to further explore these passions by participating in All-American Model United Nations.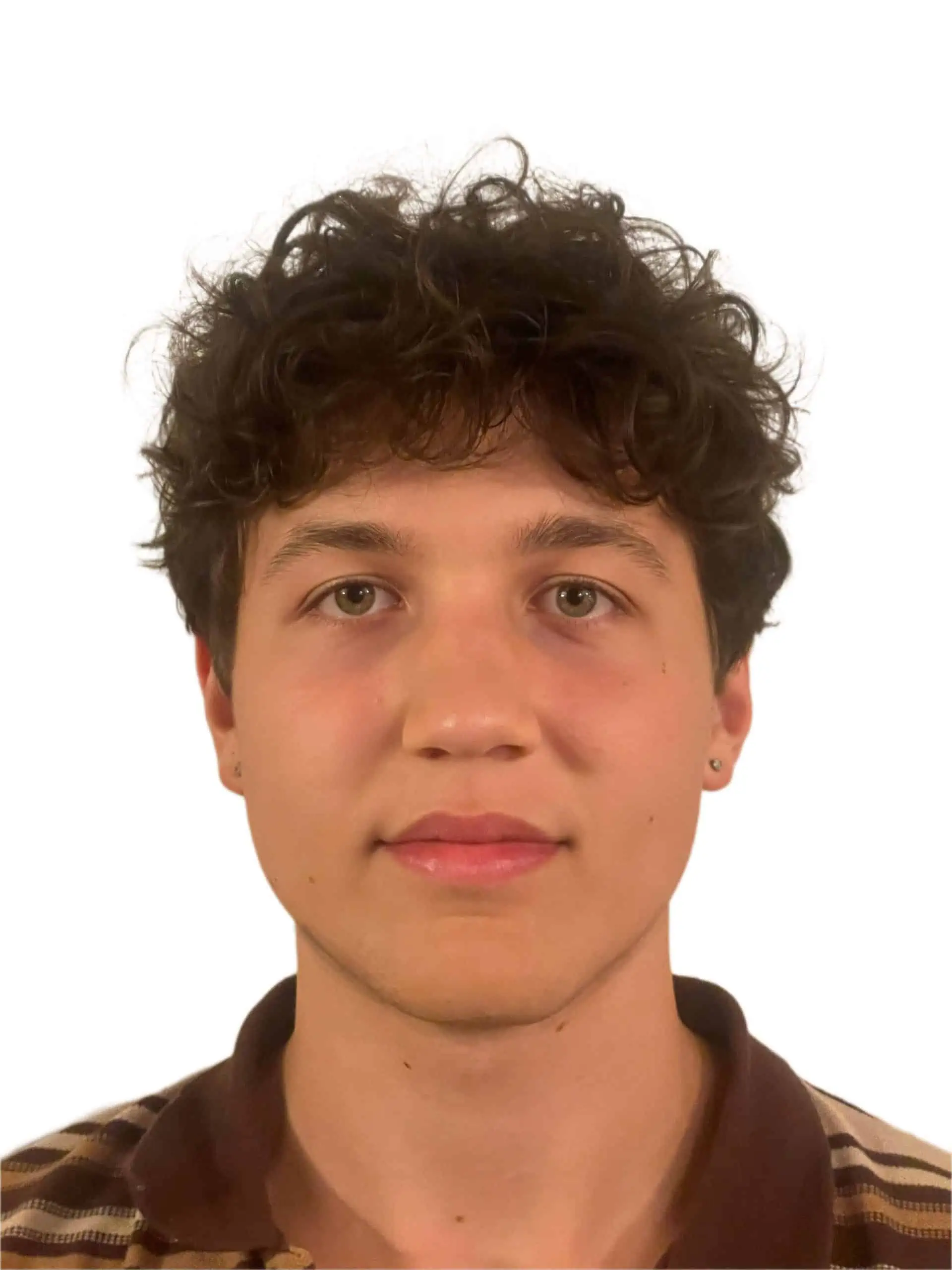 Nicholas David-Fox
Georgetown Day School (DC), Class of 2024
Nico is a senior at Georgetown Day School in Washington, DC. He has participated in Model UN since 7th grade and competed throughout high school. Nico has 10+ awards from regional, national, and international conferences and won a French MUN tournament during his semester abroad in Rennes. He is a head delegate of his school team and is the Undersecretary General for Committee Affairs for Georgetown Day's first-ever MUN conference, GDSMUNC 2023. He is interested in foreign languages, European history, and contemporary issues.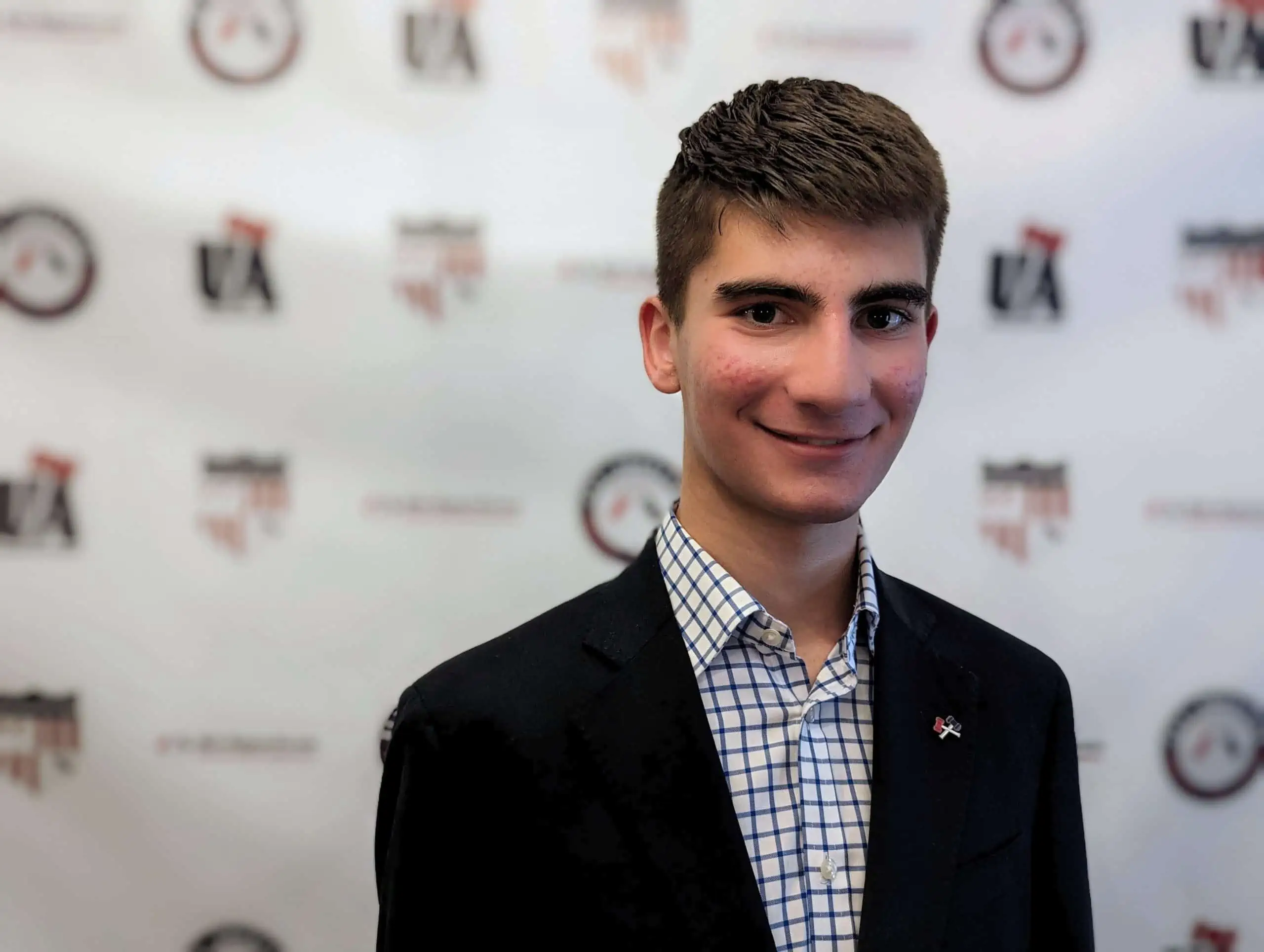 Eli Feldstein
Williamsville East High School (NY), Class of 2026
Eli Feldstein is a student at Williamsville East High School. Though his childhood was in Maryland, he moved to New York with a large interest in mathematics, science, law, and music. Eli is involved in the University of Buffalo gifted math program, where he is lucky to take math courses. In school, Eli is an active Future Business Leaders of America member and his local Model UN club. Eli has been playing flute for over six years and plays in his school's wind ensemble and jazz band. Eli's 2022 WNY Future City team also won the Most Unique Model Award, Spirit Award, and Pollution Prevention Award, all given out by engineers and scientists around the state.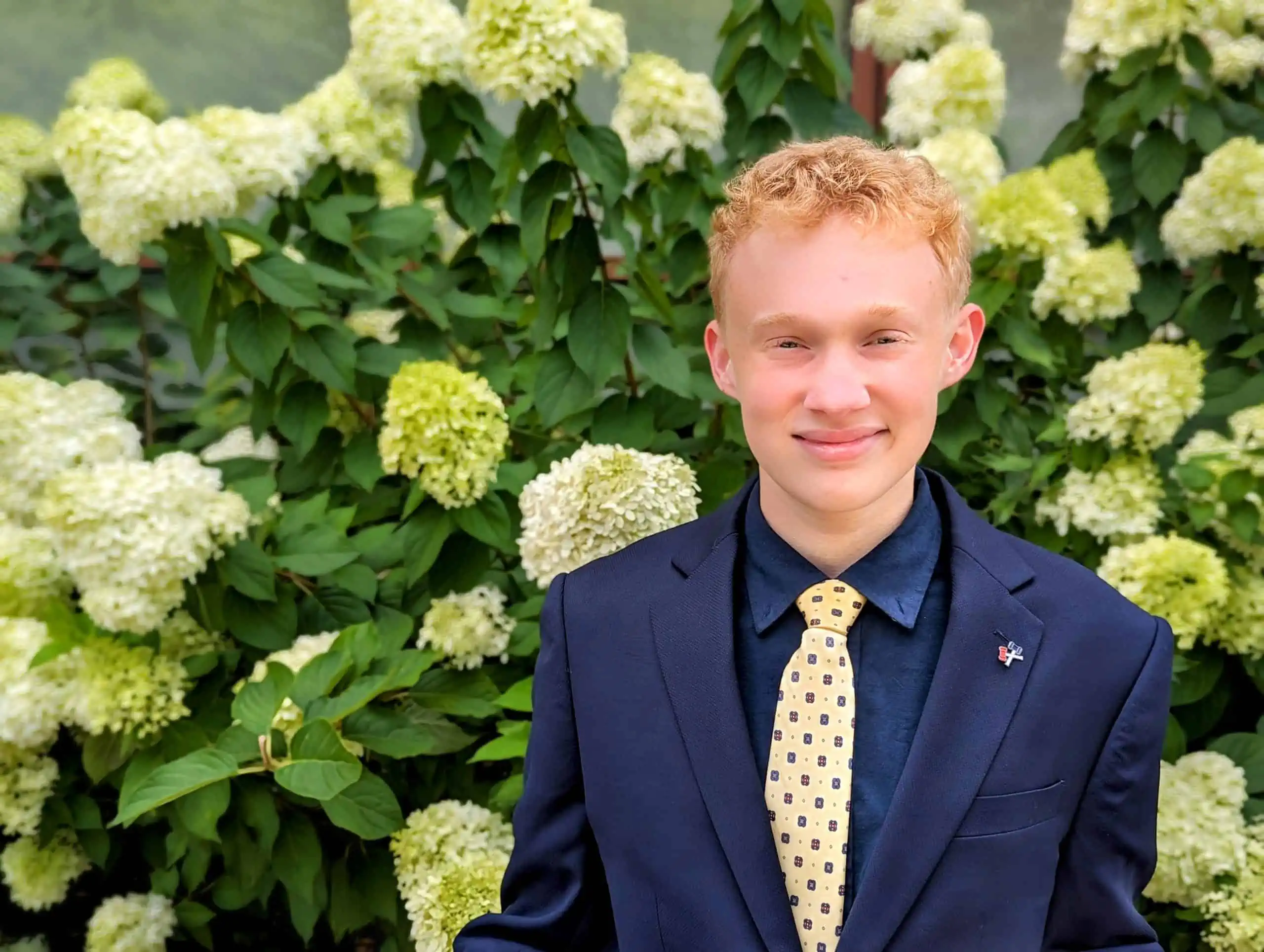 Samuel Hart
East Chapel Hill High School (NC), Class of 2025
Sam Hart is a junior at East Chapel Hill High School in North Carolina. Sam Hart has been in the Model UN world since the 7th grade and is dedicated to improving his skills and competing as much as possible. Sam's favorite subjects include history and political science, which he hopes to major in at a liberal arts college. Sam has two dogs, a yellow lab and a griffon.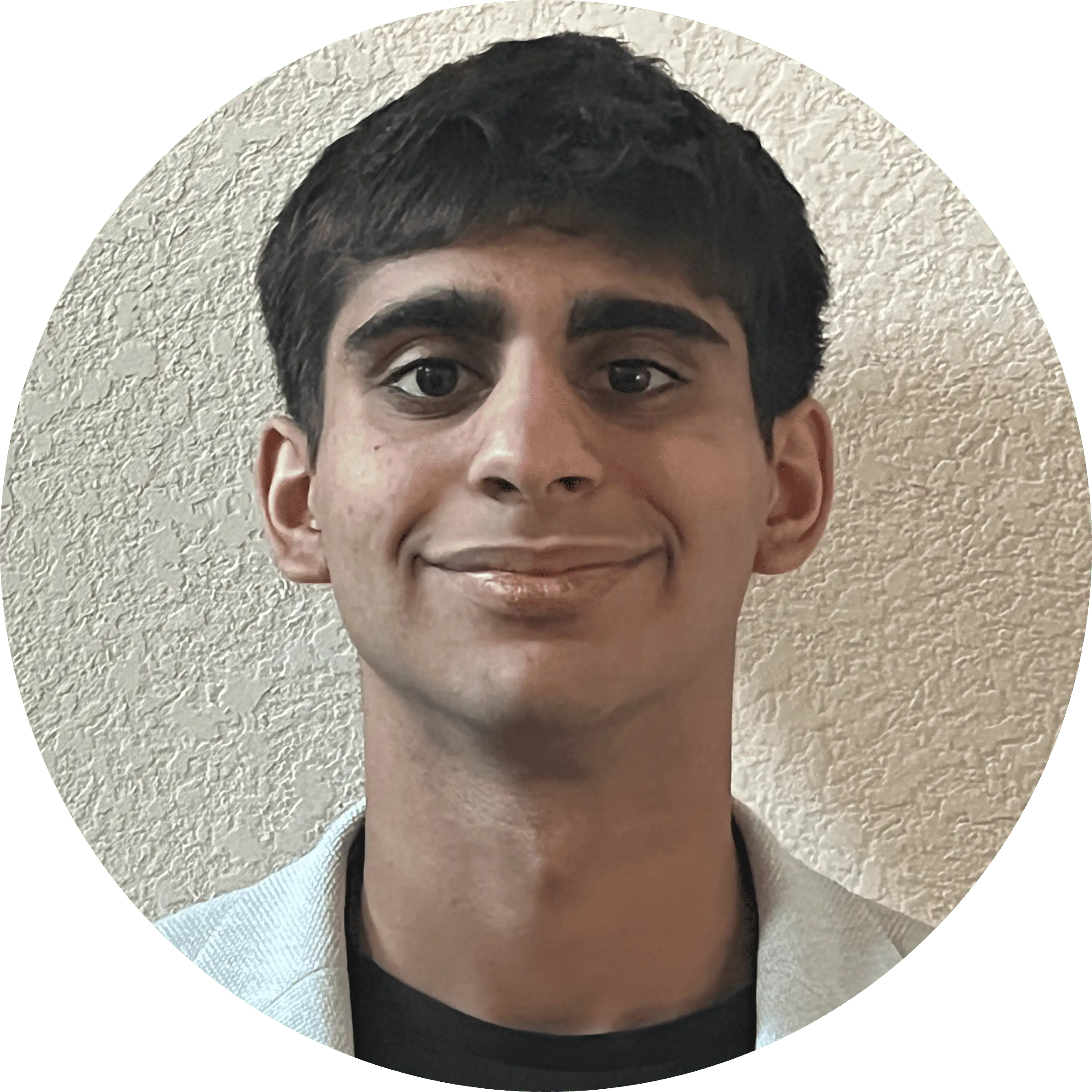 Rizwan Khan
Plano West Senior High School (TX), Class of 2024
On November 8th, 2005, Mahum Khan delivered her third child with her husband, Jari Khan, right by her side. They named their newborn Rizwan Khan, which means the words pleasure or happiness in Arabic. In his early years, Rizwan did not live up to his namesake, as he would be sent out of class in middle school for being too exuberant and loud, which caused his parents much trouble. Entering high school, Rizwan decided that he would have to change and use his energy to help improve the world around him and to develop his passions. This was done through the beginning of his involvement as the president of Key Club, CASH Club, and National Honors Society. He also developed his love for soccer by joining the Plano West school team, where he would eventually become the varsity captain. He also founded his own non-profit organization, Politics For Teens, aiming to bridge the partisan divide amidst growing polarization. He also got involved in Model UN, where he developed a strong bond for competing and solving real-world issues. Eventually, he won many awards at conferences and became the Plano West MUN president, where he currently studies.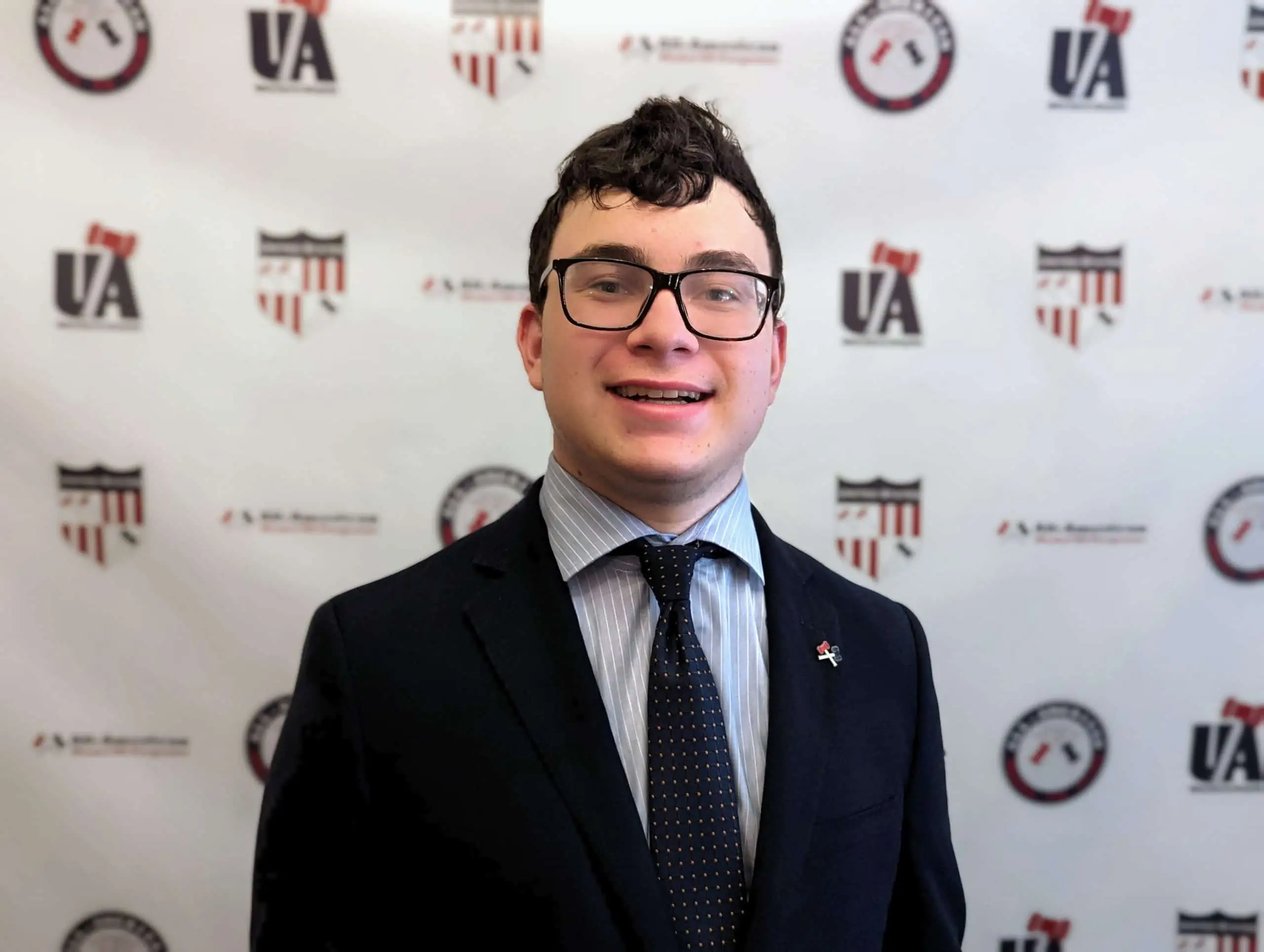 Jason Malina
Glenbrook North High School (IL), Class of 2024
Jason is an adventurous, curious, and inquisitive person. He is a senior at Glenbrook North High School, generally preferring and doing best in math and the social sciences classes. Extracurricularly, he participates in his school's bands (concert in school and marching band as an extracurricular), the competitive business club, DECA, and helps run his own school's Model UN team and program. He also volunteers at a local food bank. Outside of school, he enjoys reading, watching the news, practicing his instrument, watching TV, playing video games, and spending time with his dogs. Jason also loves to travel during breaks in school and loves seeing new cultures, sites, museums, etc. Generally, he is always looking to learn more about current or historical events and is fascinated by looking at patterns and how the past and present connect. He also loves to try foods from nations worldwide (whether in the origin countries or locally). Overall, Jason is simply always learning and trying to know more, no matter when or where.
Madison Moorhead
Thomas S. Wootton High School (MD), Class of 2024
Madison has participated in Model UN since her Freshman year of high school. She has held multiple leadership positions in her school's Model UN team and taught Model UN to middle schoolers at her high school's local feeder middle school. She loves attending conferences and meeting new people from all over. Her favorite part of Model UN is the collaboration. In addition to Model UN, she plays on her school's field hockey team and is president of Birthday Cakes 4 Free, a local non-profit that donates cakes to underserved children and seniors. Madison is a Wootton High School in Maryland senior and hopes to pursue business in college. She is so excited to be a member of All-American Model UN!
William Pan
Arcadia High School (CA), Class of 2025
William Pan is a dedicated Junior focused on change. With his transition from Speech and Debate to Model United Nations, William Pan places his efforts on making a change, whether that be in his school or through legislative action. On the fun side, William Pan's favorite hobby is a two-in-one: listening to music while chatting with friends. Encapsulated in albums, William Pan loves artists "Lana del Rey" and "Taylor Swift," actively searching Ticketmaster to snag cheap concert tickets. Additionally, William Pan likes to hang out with his friends, eat great food, watch movies, or speak about life at its current moment. Through thick and thin, William's motives and actions revolve around a single slogan: YOLO, or "You Only Live Once." With an ambitious mindset, William attempts to take in all the experiences of high school—like Model United Nations.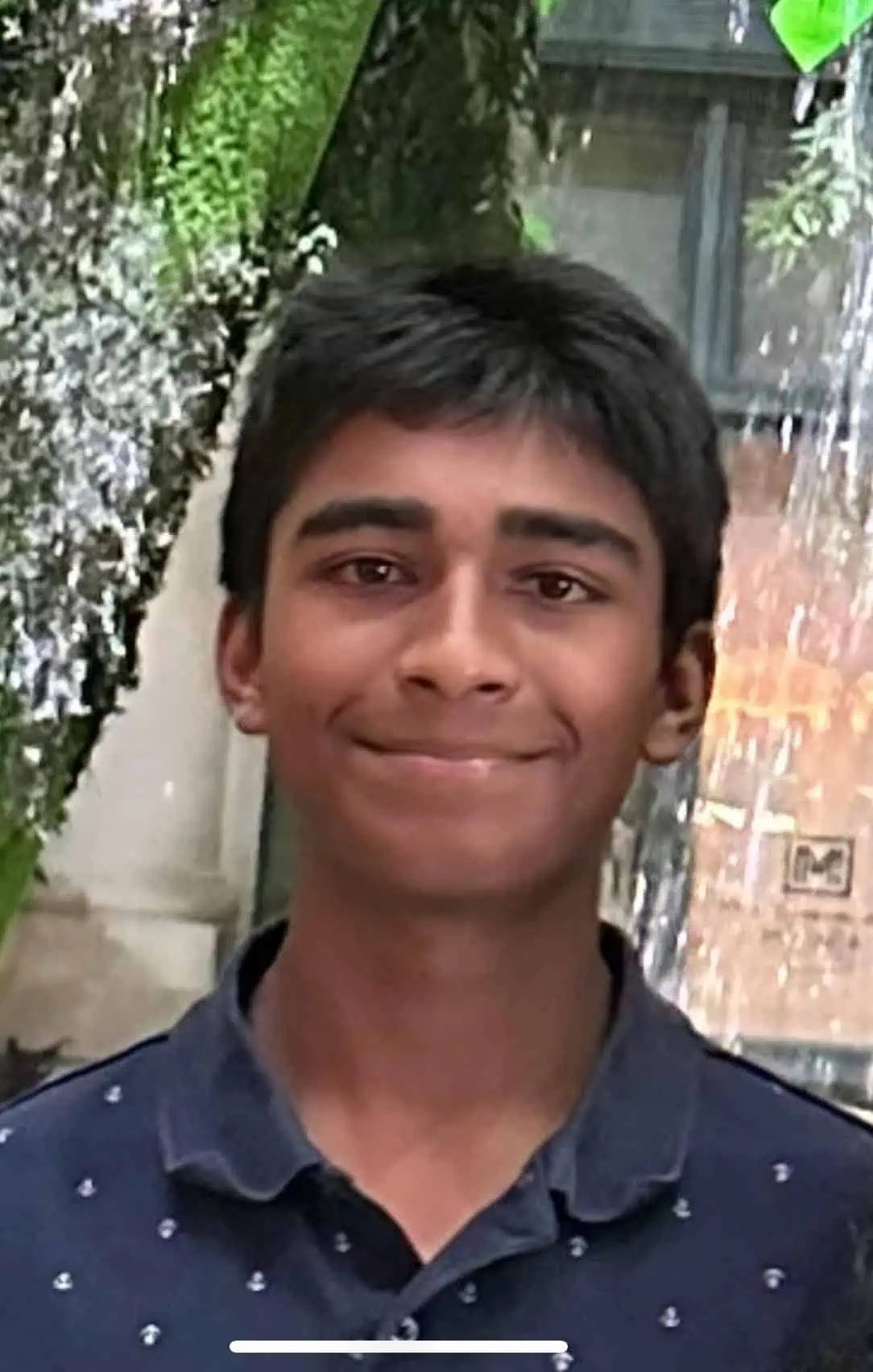 Tanush Raju
 Avon High School (CT), Class of 2025
Tanush
 is a Junior at Avon High School in CT with 5 years of MUN experience. In addition to serving a leadership role for his high school, 
Tanush
 rows and swims at the Varsity level. In the meantime, he loves to travel, watch old movies, and spend time with his dog.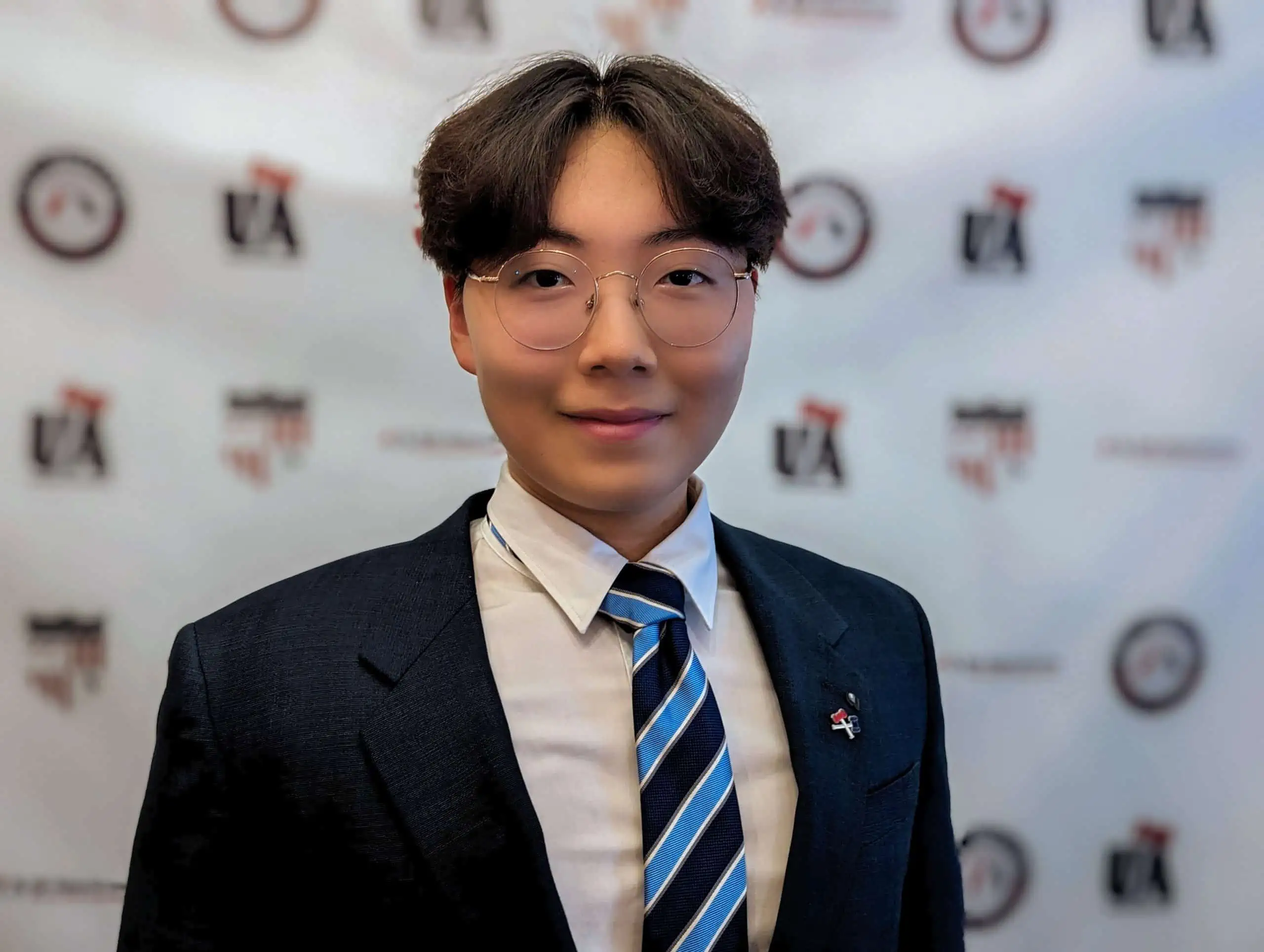 Hyunjun Ryan Ryu
The Frederick Gunn School (CT), Class of 2025
Ryan
 is a passionate and outgoing young man from Seoul, South Korea. 
Ryan
 goes to a boarding school in Connecticut and enjoys playing baseball, football, guitar, karaoke, and being in leadership. 
Ryan
has been doing Model UN for over three years and is interested in South Korean and U.S. Politics. He is excited to be a part of the All-American Model UN family!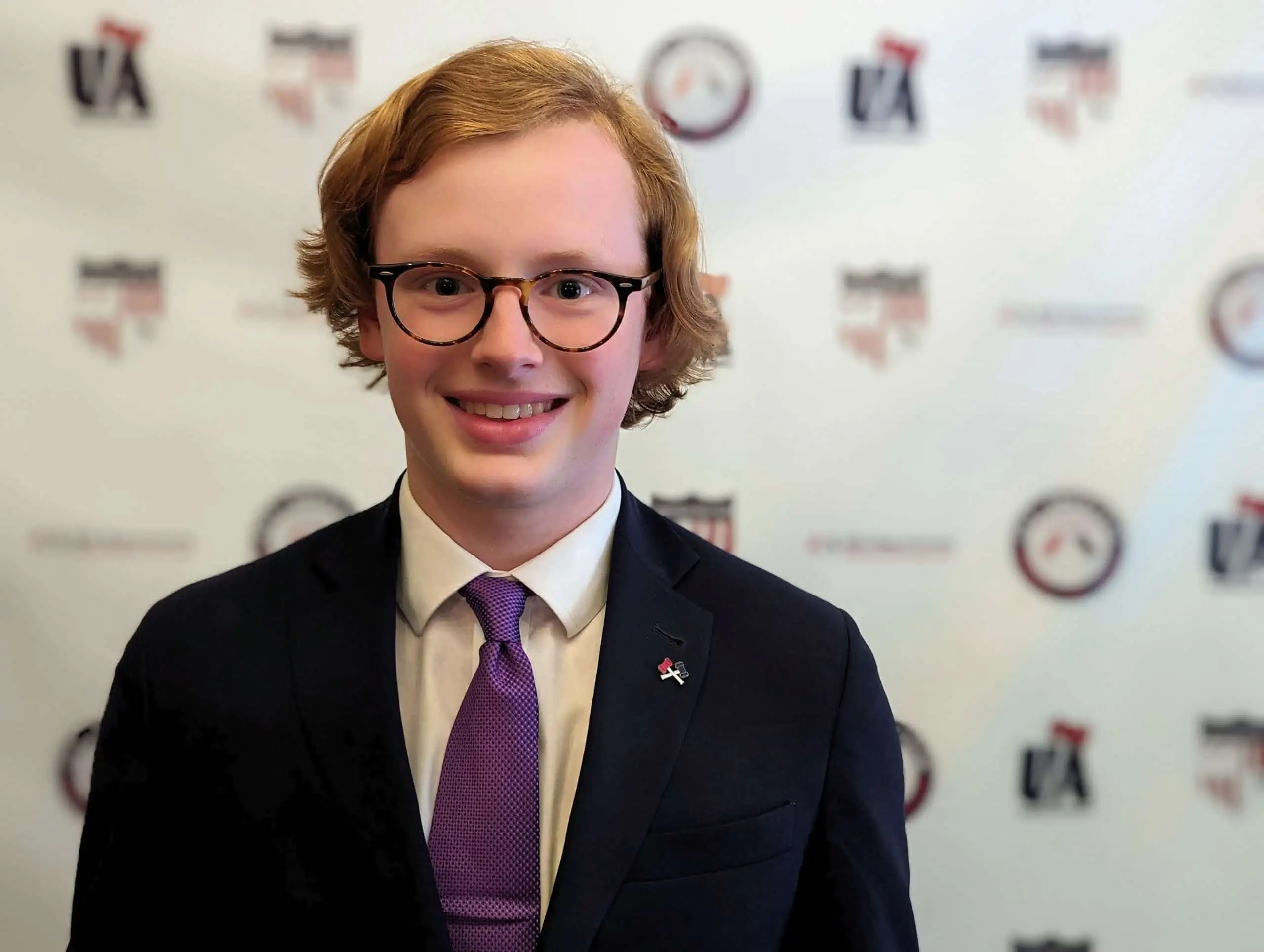 George Ubell
Marquette University High School (WI), Class of 2024
Born and raised in Milwaukee, Wisconsin, 
George
Ubell is a Marquette University High School high school senior. 
George
attended Milwaukee Montessori School starting in 6th grade, and there, he developed an interest in geography, history, and eventually international relations. 
George
 learned to debate in 7th grade and has since debated competitively at the high school level in the categories of policy, public forum, extemporaneous, and congressional debate. His love of debating and international relations drew him to his school's Model UN program, where he has won several awards at prestigious conferences and become its president. 
George
 also explores international relations in other ways, like reading books and taking classes, including two graduate-level Harvard University classes taken as a rising junior. In his free time, 
George
 enjoys singing, ski racing, cycling, playing geography games, and practicing his German.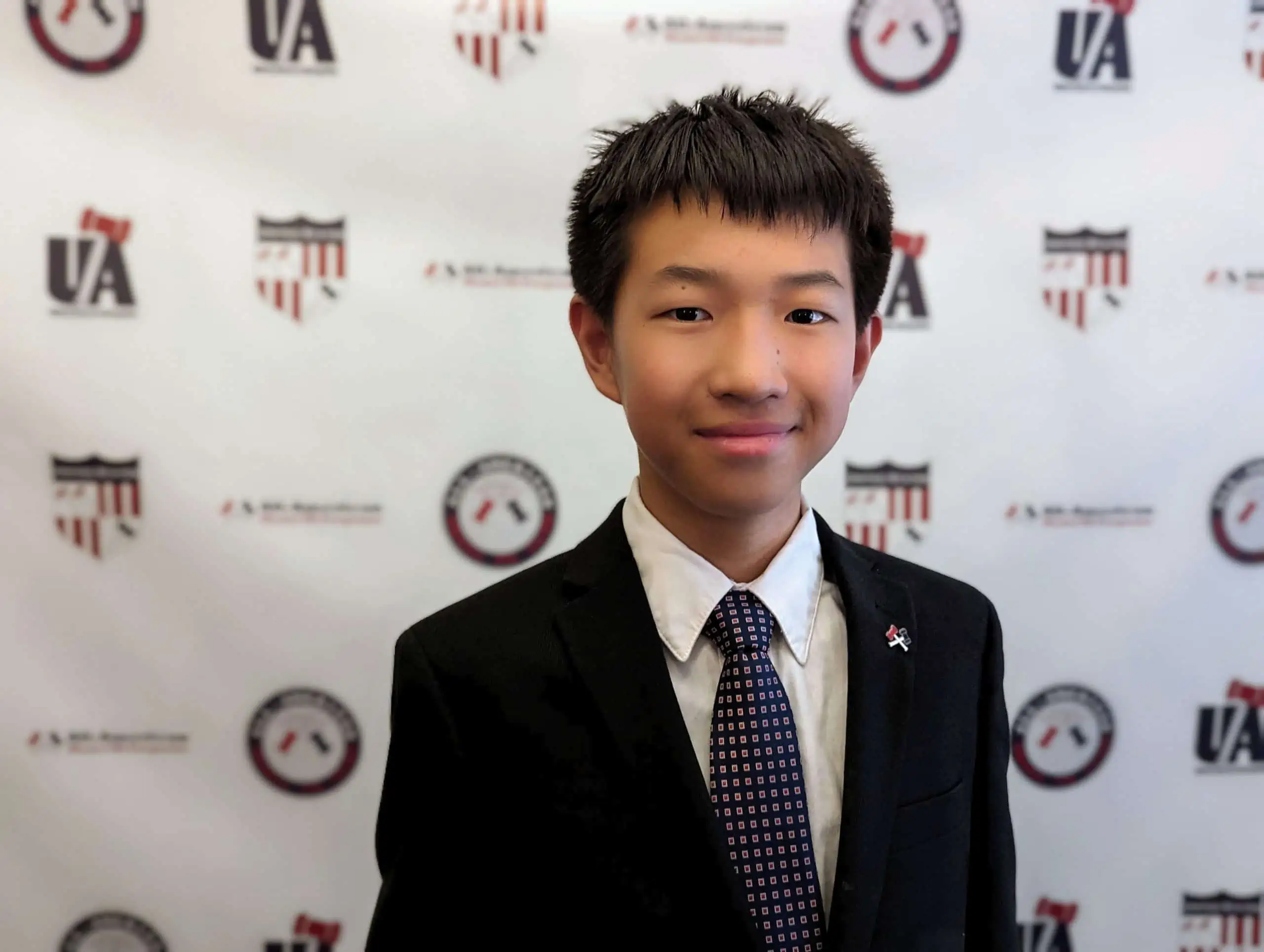 Robert Wei
Chapin School Princeton (NJ), Class of 2028
Robert 
Wei
, a 14-year-old student in Princeton, NJ, has broad interests and balanced academic achievements with various extracurricular pursuits. Besides an outstanding academic record at school, Robert thrives in competitive environments. He's a key player on his school's Quiz Bowl Team, achieved the NJ State Championship, and ranked 13th in the Nation. His participation in the Scholastic Art and Writing Awards earned him a Regional Silver Key. Robert has demonstrated a penchant for scientific exploration, achieving 4th and 6th places in the New Jersey Regional and State Science Olympiad. Furthermore, Robert has showcased his passion for history and geography with an impressive 25th overall individual ranking in the International History Olympiad. Robert actively engages in the Model United Nations (MUN) arena. He was recently accepted to the All-American Model UN Travel Team and will continue pursuing his passion for MUN throughout high school. Robert's diverse talents extend beyond academics. He is an accomplished soccer player. Robert is a member of the school Character Committee and Honor Council. He also engages in outreach and volunteers for Special Olympics NJ. In his free time, Robert loves traveling, creating digital art, and listening to pop music.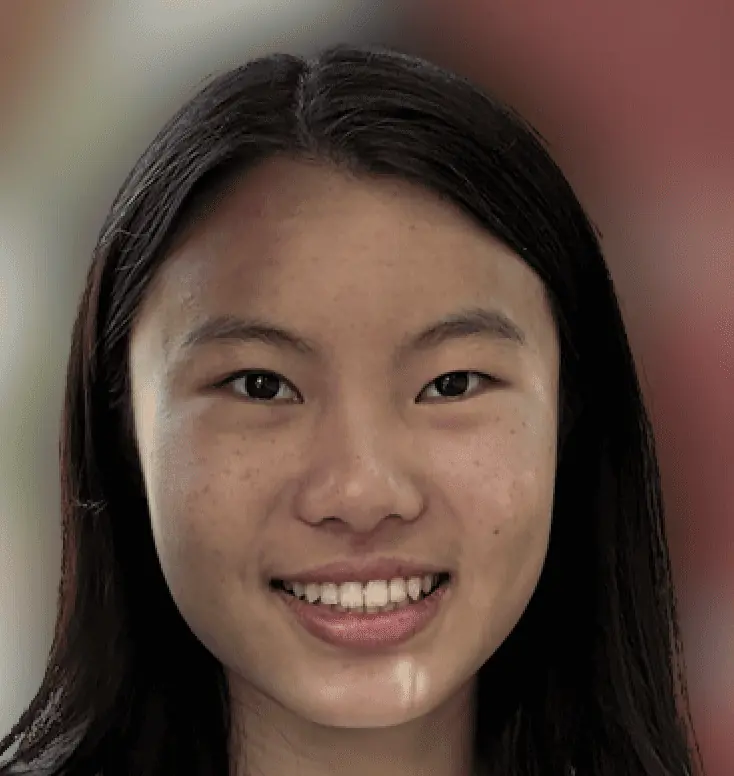 Natalie Wong
Castilleja School (CA), Class of 2024
Natalie
 is a high school senior based on California. She has been with All-American Model UN since her sophomore year of high school. Outside of competing at Model UN conferences, 
Natalie
 runs a global nonprofit focused on developing SDG-focused and Model UN-based curricula for elementary schools called MiniMUN. She also has experience in economics research and sustainable asset management. Her primary academic interests lie in international political economy. In her free time, 
Natalie
 enjoys reading on her Kindle and grabbing boba with friends.
Caroline Yuan
Castilleja School (CA), Class of 2026
Caroline Yuan attends Castilleja School in Palo Alto. She has played soccer since third grade and plays on Casti's soccer and lacrosse teams. In addition to sports, Caroline also enjoys debating and leadership opportunities. She has been a pre-trial lawyer on Casti's mock trial team since 9th grade and has participated in Model UN conferences since seventh grade. Her first MUN conferences were digital, and she has since attended various in-person conferences nationwide. She is also on Casti's robotics team and leads outreach efforts to increase accessibility to STEM educational opportunities. Caroline also co-hosts a podcast and participates in Castilleja student government. Caroline has an Australian labradoodle named Billy, and an older brother at Priory High School. She enjoys taking Billy on walks, spending time with family and friends, listening to music (especially The Weeknd), and watching TV.
Layla Al-Khafaji
Mission Bay High School (CA), Class of 2027
Layla Al-Khafaji is a freshman in high school from Southern California. She has been doing model UN for two years. One year virtually during Covid and this past year, she attended two local in-person conferences. Over the summer 2023, she attended the All-American Model UN Crisis Academy.
Andrew Blackburn
Loyola Blakefield (MD), Class of 2026
Andrew Blackburn is from Bel Air, Maryland, entering his sophomore year at Loyola Blakefield High School. Andrew has a 4.2 GPA in Loyola's honor program emphasizing history, English, and theology. Andrew was introduced to Model UN at an event hosted at his school promoting different clubs. In February of this year, Andrew attended to AmeriMUN conference at American University. Andrew was drawn to crisis committees due to the fast-paced nature of it. Andrew was a Chip Wars Crisis Committee member and received praise for helping achieve his faction's committee goals. Andrew learned of the All-American MUN team after looking for different Model UN events near him. Upon finding the Crisis Academy at Boston University, Andrew entered the Academy and subsequently earned a seat on the All-American Model UN team. An avid sports fan, Andrew roots for the Ravens and Orioles and lives with his parents, Anthony and Kelly, and his twin sister, Michaela.
Milo Dixon
Brookline High School (MA), Class of 2025
Milo Dixon is a Brookline High School student born in 2006 in Los Angeles. He is interested in global politics, especially Central Asia's faux-democracies and Kyrgyzstan's actual democracy. He has participated in Model UN for five years while attending four different schools, none of which was a middle school. He has attended over 20 conferences; however, half were online due to COVID. He is hoping to improve his MUN skills through All-American. He also does Reacting to the Past, an activity similar to MUN but with most of the imagination replaced with teaching materials.
Sebastian Garcia
Regis High School (NY), Class of 2025
Sebastian Garcia is a rising Junior at Regis High School in the Upper East Side of New York City. He lives across the Hudson River with his parents and younger brother in Union City, NJ. He is a dedicated student who excels in history and English, but his passions extend beyond the classroom: Model UN, history, community involvement, and chess. He attends chess tournaments, volunteers at food pantries, and is the co-founder and vice president of the History club at his high school. Even with all these interests, Model UN remains his biggest passion. Sebastian's enthusiasm for Model UN started during his freshman year. He joined the Model UN club, where he quickly learned the basics of procedure and decorum. His first full committee experience was at the All-American Model UN Summer Academy. As he looks ahead to his junior year and beyond, Sebastian is committed to his studies, Model UN, and the game of chess.
William He
Rock Hill High School (TX), Class of 2025
A student, ice cream connoisseur, aspiring dog owner, and CEO of not one but two nonprofits — William He is a jack of many trades. An active leader and devoted public servant, William has spent his life dedicated to serving the common good. He first got involved in politics after the Parkland school shooting in 2018. Since then, William has worked for Senate and Presidential campaigns alike, rallied community members for racial equality and COVID-19 economic relief, and founded an anti-hunger food-security nonprofit (Bread for America) that delivered over 10,000 pounds of food to hundreds of working families in just four months. Today, William leads Dream for America, a Gen-Z organization focused on mobilizing students both online and on-campus to drive civic engagement and fight for progressive causes. William also enjoys traveling, rowing crew, music, and collecting model airplanes. He also dabbles in coding and filmmaking, classical language Latin, is fluent in both English and Mandarin, and, of course, is an avid Model UN kid.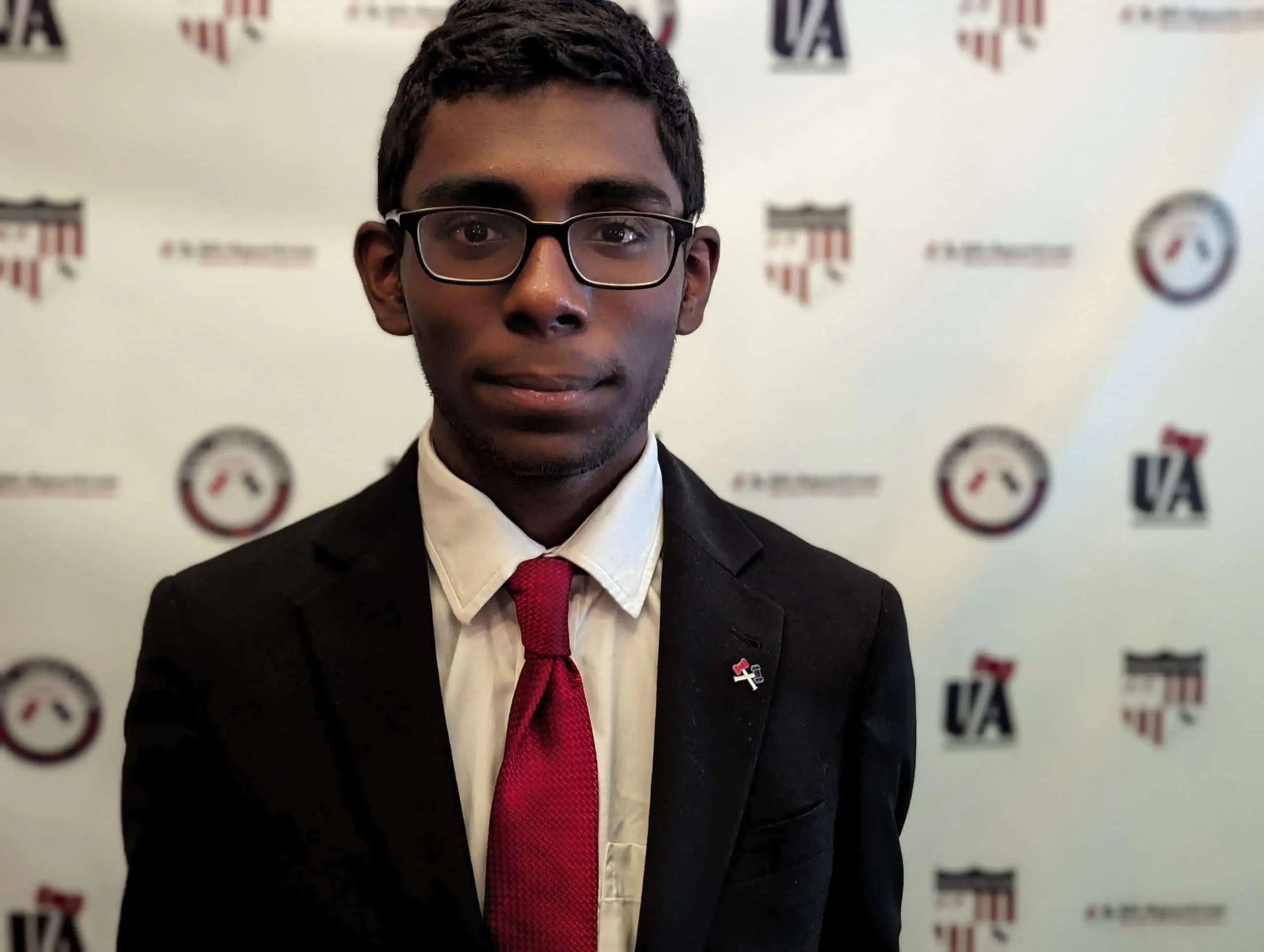 Mitran Kumar
Andover High School (MA), Class of 2025
Mitran Kumar is a Junior currently attending Andover High School. He is a student passionate about the fields of political science and international relations. He enjoys doing MUN and playing Clarinet outside of school.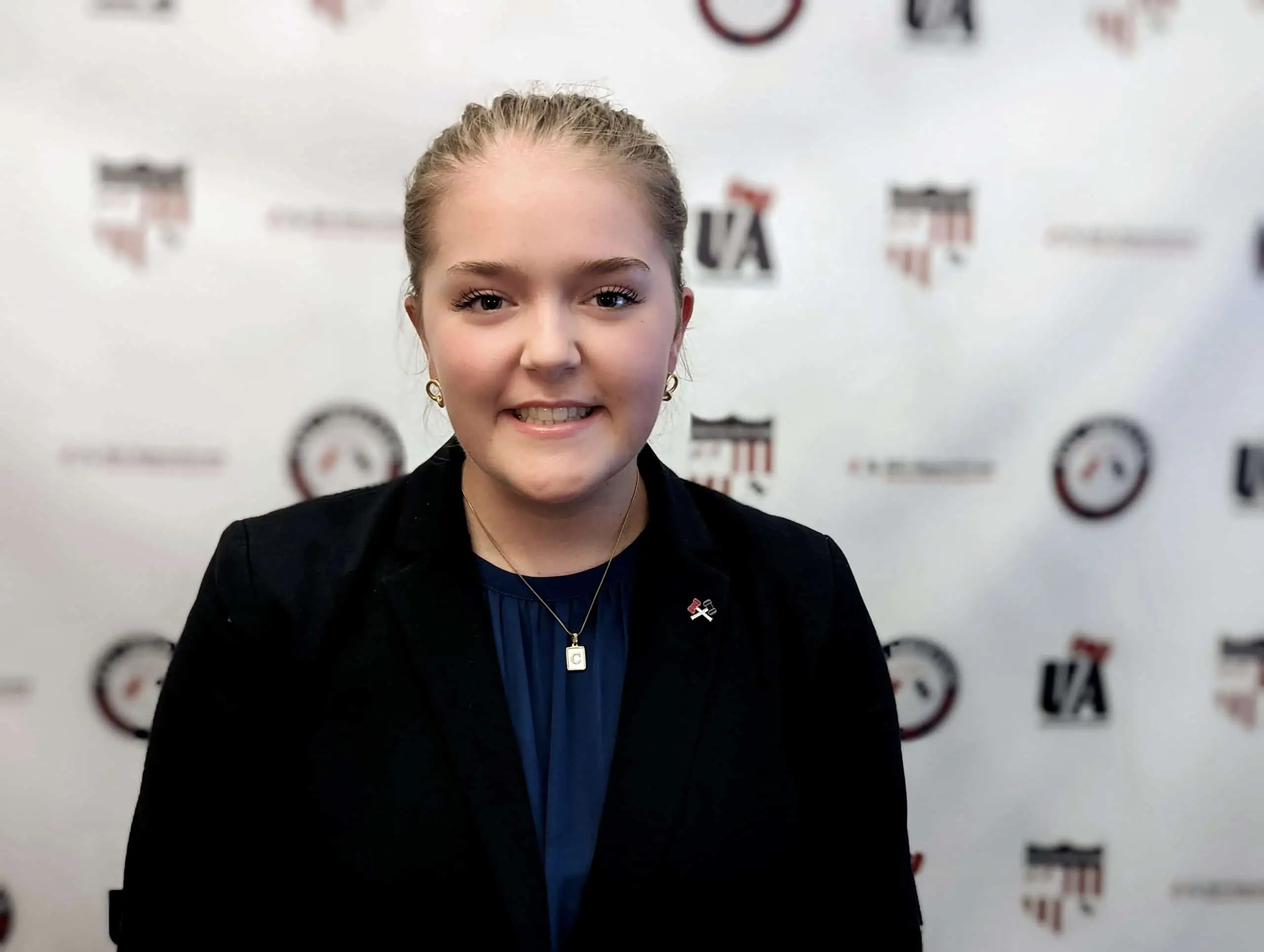 Caroline Massman
Blue Valley North High School (KS), Class of 2025
Caroline Massman, a Blue Valley North High School junior in Overland Park, KS, is pursuing an honors diploma focused on Business and Global Relations. She takes immense pride in her involvement with Model UN, having founded the school's program in 2021. Witnessing the program's growth from four members to over 50 in two years is a source of genuine amazement for her. Caroline's commitment to understanding Model UN led her to join the All-American Model UN Diplomacy and Crisis Academies in 2023. As a first-year traveling member of the All-American team, she aims to embody her passion for diplomacy and global awareness. She is eager to contribute to the team's success while forming lasting friendships. Beyond Model UN, Caroline initiated Students Heart Teachers, Inc., addressing the teacher shortage crisis and recognizing the importance of educators in shaping America's future. She finds joy in spending time with friends, participating in singing and tennis, and engaging with DECA in her free time. Her journey reflects a dedicated student driven by a genuine desire to make a positive impact.
Davis Mortenson
Greenhills School (MI), Class of 2026
Davis Mortenson is a 10th Grader at Greenhills School in Ann Arbor, Michigan. He began Model UN virtually in 7th Grade. In 9th grade, he attended the SEMMUNA conference in Troy, MI; Canadian-American Security Councils & Summits in Lansing; and MUNUM at the University of Michigan in his hometown. He enjoys History and English and would like to eventually major in Art History, Political Science, Architecture or Urban Design. During his free time, he enjoys playing cello and trumpet. He also sings with the Ann Arbor Boychoir and has participated in many choral festivals and with national honor choirs.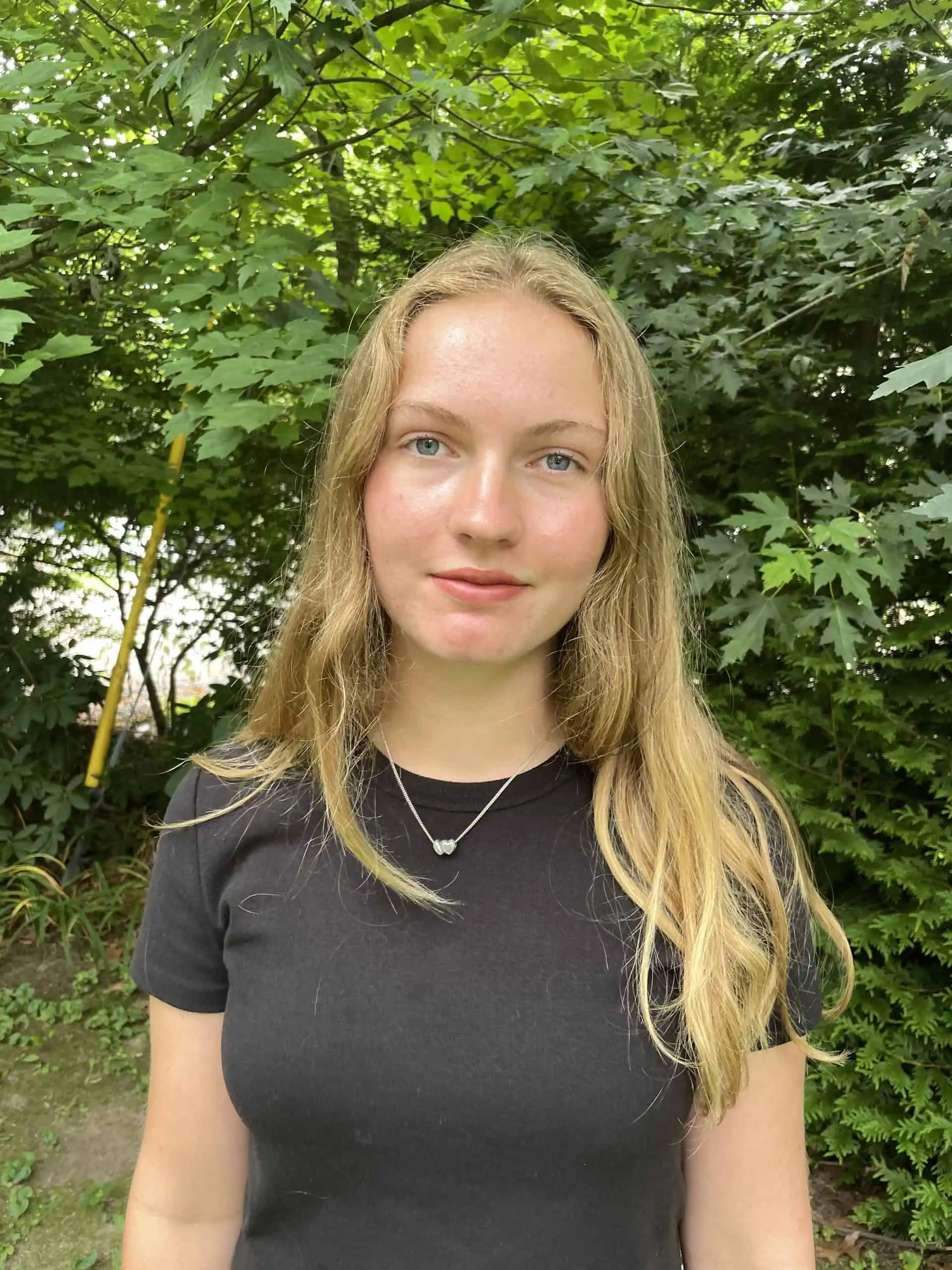 Violet Paull
The Masters School (NY), Class of 2024
Violet Paull is a senior at The Masters School in New York and lives in Manhattan. She has participated in Model UN since her freshman year and has served as both secretary and president of the Masters team. She prefers historical crises and specialized committees but generally loves problem-solving and discussing. Besides being president of her Model UN team, she is the student government secretary, the prose editor for her school's literary magazine, and the chapter president of the civic discourse organization BridgeUSA. Outside of school, she loves reading, writing, visiting museums, painting, and walking around New York.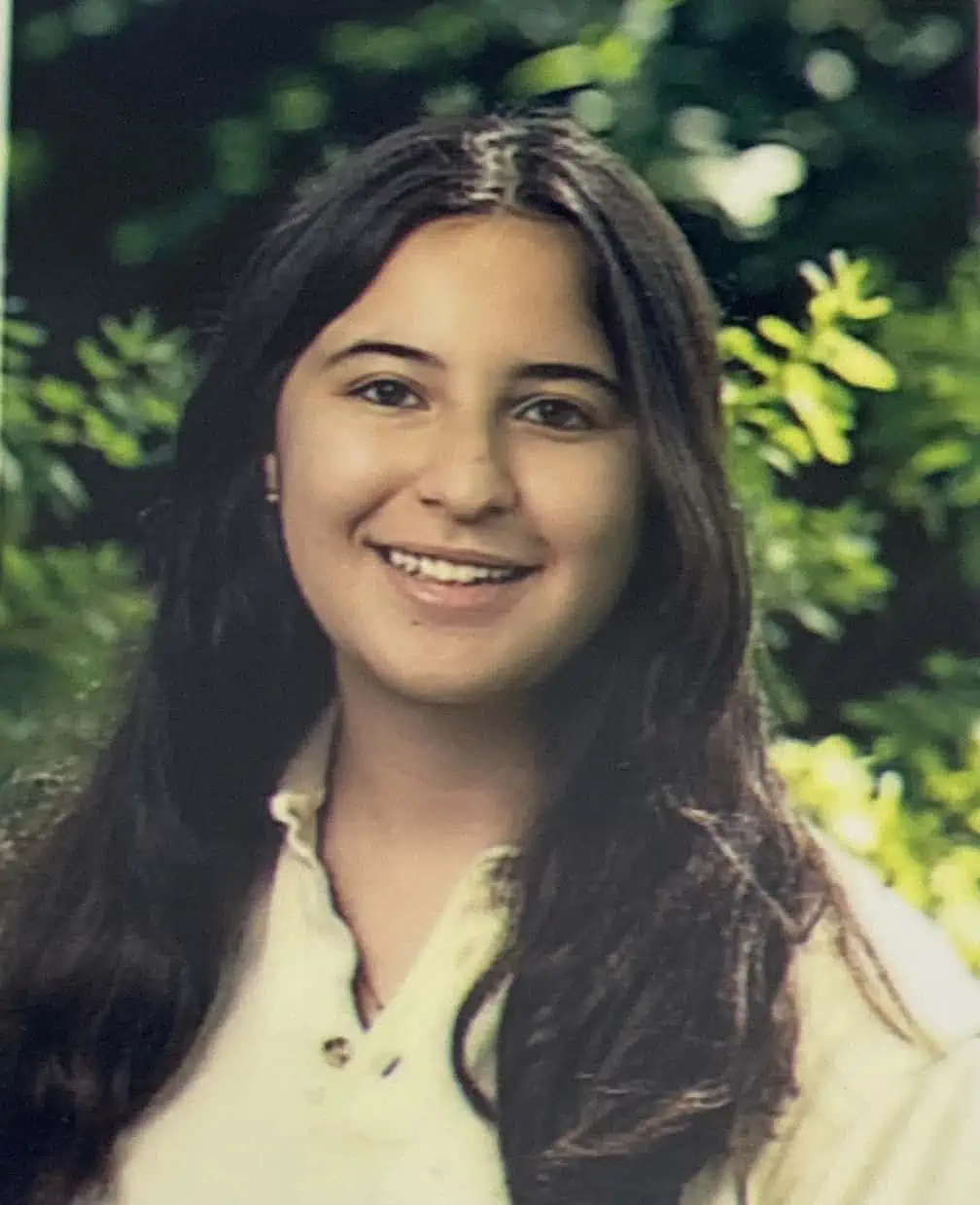 Paula Roa
Bishop O'Connell High School (VA), Class of 2025
Originally from Bogota, Colombia, Paula is a Junior based in DC with a passion for figure skating, avocados, music, and the color green. Thanks to her geographical transition, Paula became very interested in global issues and was inspired to learn more in that area from a young age. She has been participating with MUN for three years after accidentally signing up for the club and loving it. Paula has attended several national competitions and finds the debate and late-night collaborations of conferences "super fun!!" She is very excited to join All American and looks forward to a great competition season!
Prishaa Shrimali
Marymount School of New York (NY), Class of 2026
Prishaa is a 10th-grade student interested in sustainable development, mathematics, and economics. She loves to read, write, code in Python, compete in Taekwondo, and participate in Model UN! In her free time, you'll find her reading articles on the Wizarding World website (she's a big Potterhead!), writing poetry, or blogging (Prishaa's Corner). Prishaa also enjoys the vibes of college campuses, and can't wait to attend one in the future!
Jolynda Wang
Williamsville North High School (NY), Class of 2025
Jolynda Wang is a Williamsville North High School junior in Buffalo, New York. Jolynda is currently the President of the Model UN Club at North, where they host their in-school conference. She is also a violinist with the ECMEA and NYSSMA symphony orchestras and a varsity swimmer on the North Girls Swim Team. Jolynda also enjoys volunteering with her community and received the Presidential Gold Award for over 200 service hours. Jolynda is President of the local Chinese Youth Club in WNY and chairperson for her school's Science Olympiad team, where she competes on a state level. Jolynda also participates in extracurriculars such as Mock Trial and Medical Outreach Club. In her free time, she enjoys journalism, painting, and research. She has published articles with the Yale Daily News, and she was an intern at Erie County Medical Center as she is interested in going into the public health field in the future.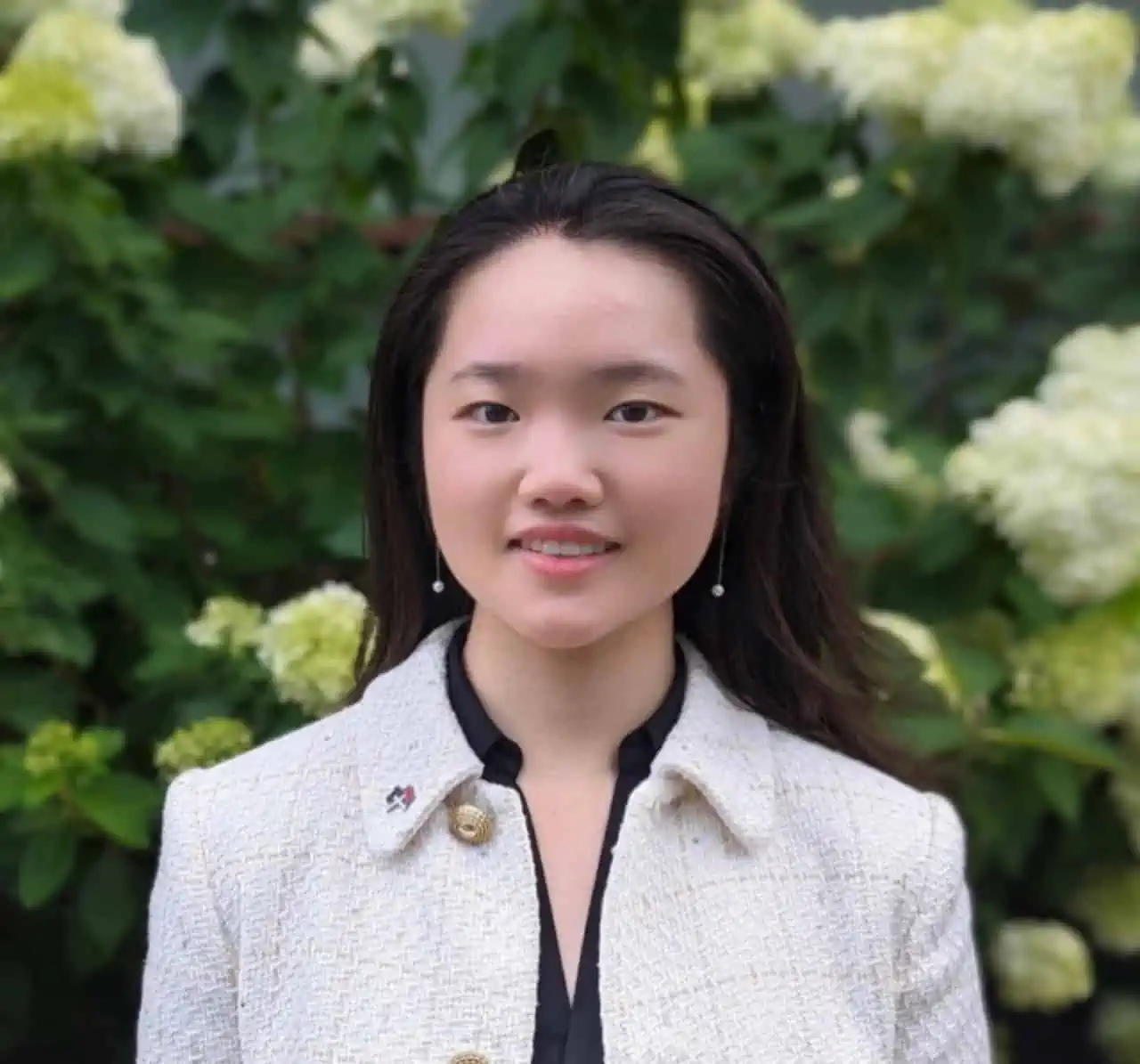 Jennifer Wen
Cherry Creek High School (CO), Class of 2024
Jennifer is a senior at Cherry Creek High School and an active member of All American and her school's Model UN team, CreekMUN. Introduced to All American through a friend, she fell in love with the program and team and enjoys every moment while training and competing alongside them. Jennifer's favorite types of committees are General Assemblies (GAs), where she meets new friends while tackling challenging topics. A fun fact about her is that she has a Dachshund named Chocolate.
Huibo Daniel Xu
Greenwich High School (CT), Class of 2026
Daniel was born in China on June 20, 2008, and came to the U.S. when he was three years old. Early elementary school was difficult for Daniel because he didn't speak English and felt his social skills were never on par with his peers. Working through elementary and middle school was a great challenge for Daniel, especially when COVID forced everyone to stay home. However, high school was a fresh start for him, and he credits the amazing people he met at Model UN for so many happy moments. Model UN has played a monumental part in Daniel's life. Daniel also loves to write, draw, and play the piano and is interested in math, physics, and economics. He, unfortunately, discovered that he is very unathletic after trying multiple sports.
Yinlin Crystal Zhang
 The Westminster Schools (GA), Class of 2026
Crystal is a 10th grader enrolled at
the
Westminster
Schools
 in Atlanta, Georgia. Since 9th grade, she has been an enthusiastic participant in Model United Nations, finding her passion for global affairs and diplomacy. Apart from her involvement in Model UN, she also nurtures a strong interest in dance, playing 
the
clarinet, and participating in Mock Trial. Her dedication to these pursuits reflects her diverse interests and commitment to academic and artistic exploration.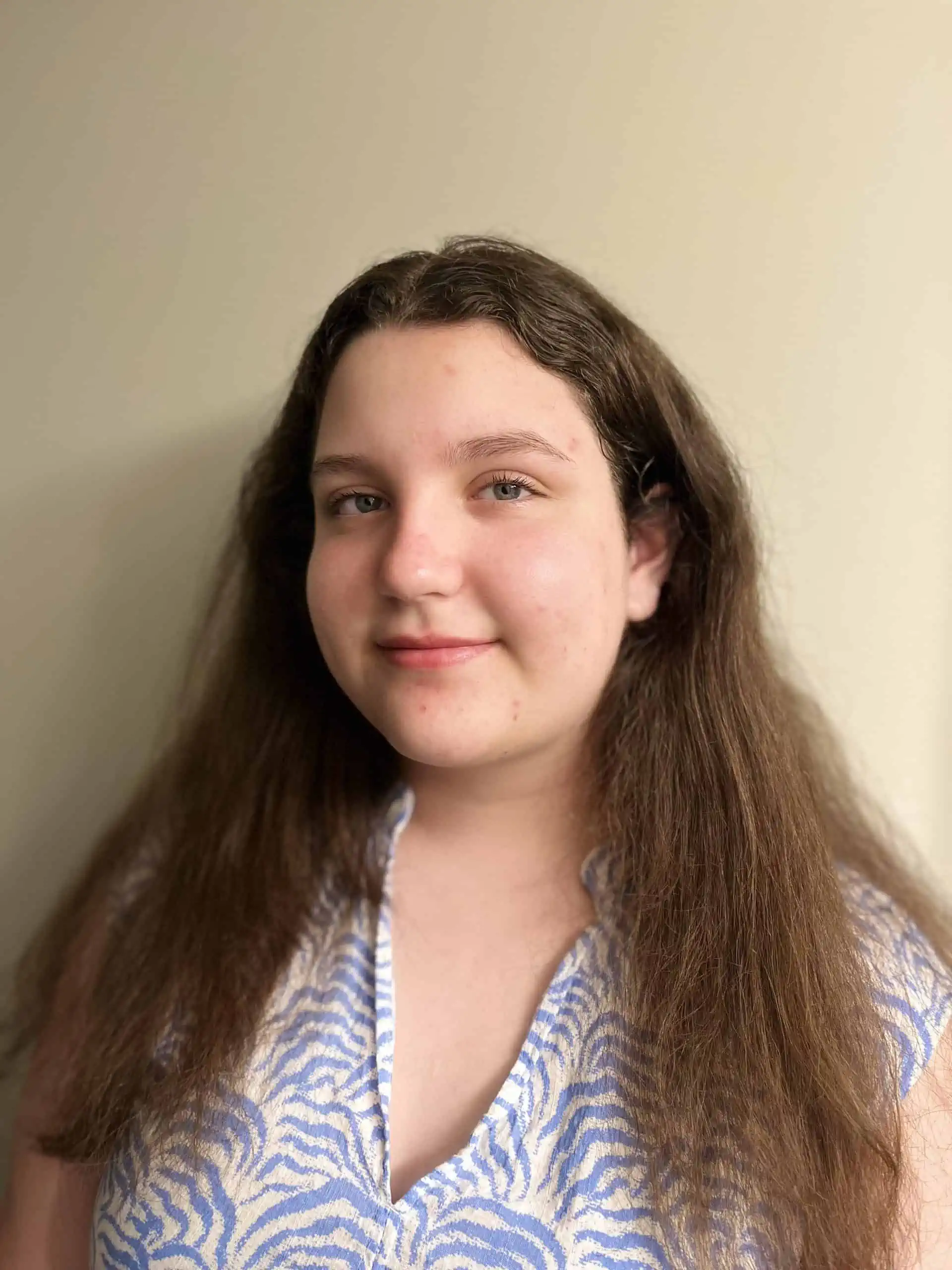 Audrey Bekerman
Cherry Creek High School (CO), Class of 2025
Audrey Bekerman is an incoming junior at Cherry Creek High School in Colorado; she moved to Colorado in 2020 from Long Island, New York. She enjoys reading, watching movies, and playing with her dog, Zen.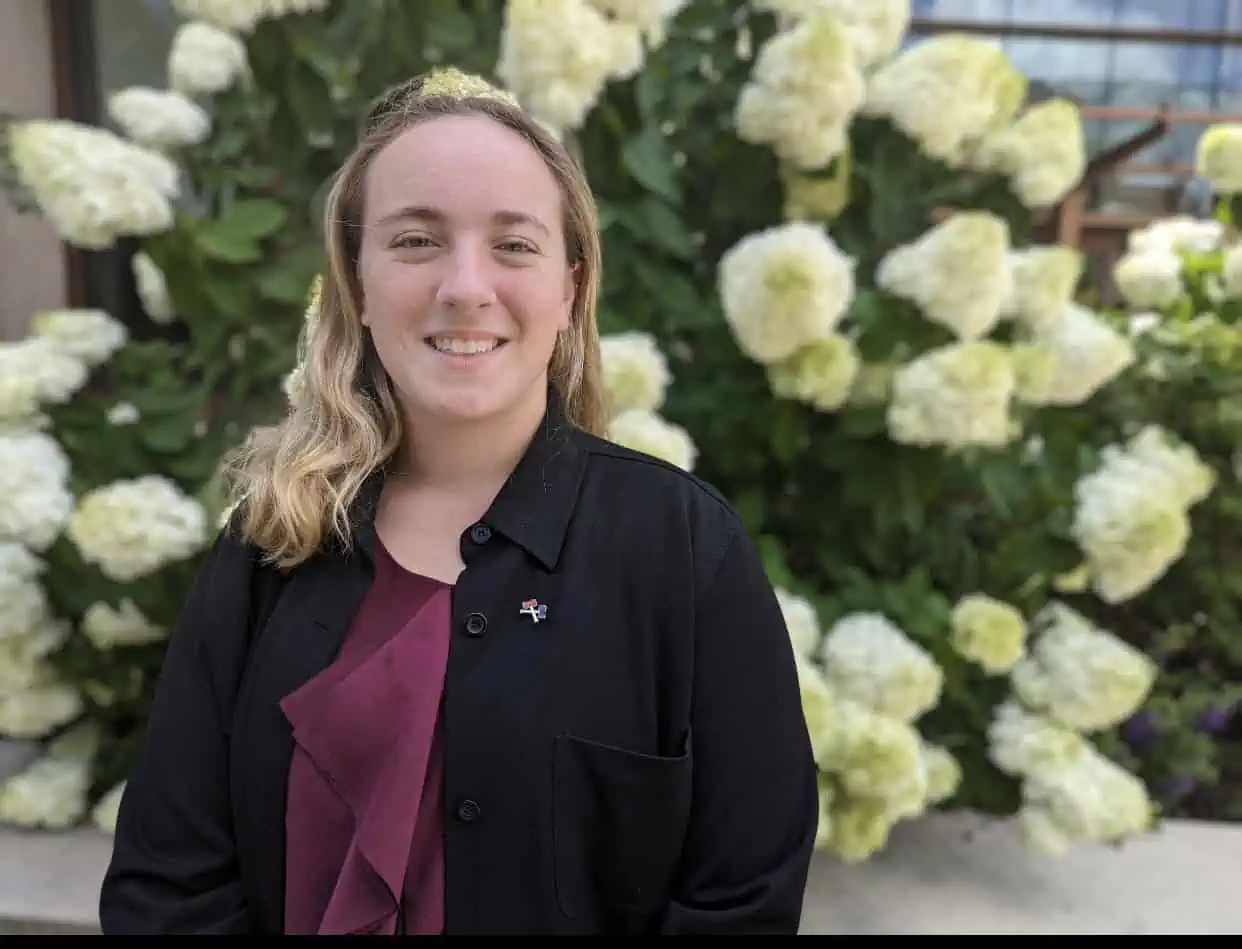 Abigail Burkhalter
Maryville High School (TN), Class of 2025
Abigail Burkhalter, a Tennessee native, has channeled her passion for debate and policy shaping into her love for Model United Nations (MUN). She holds leadership roles in various areas, including the Tristar varsity rowing team and a violinist for the Knoxville Youth Symphony Orchestra. Abigail's versatility is reflected in her experience as a ballerina with the Appalachian Ballet Company. Beyond her academic and artistic pursuits, Abigail co-founded Candle4Kids.com, a socially conscious candle-making enterprise. Proceeds from this venture directly support the Second Harvest Food Banks' Feed America program. In her downtime, Abigail is often engrossed in her diverse interests, from traveling and boating to cooking and reading. She also enjoys writing, business planning for future ventures, strategizing over a RISK board, or engaging in a thrilling game of Axis and Allies while watching Harry Potter. Currently a high school junior, Abigail resides in Maryville, Tennessee, with her family, which includes her parents, two younger sisters, and her beloved dachshunds, Pretzel and Hundley. Her current endeavor involves strategizing marketing plans for her family's newly acquired Island Fin Poke franchise.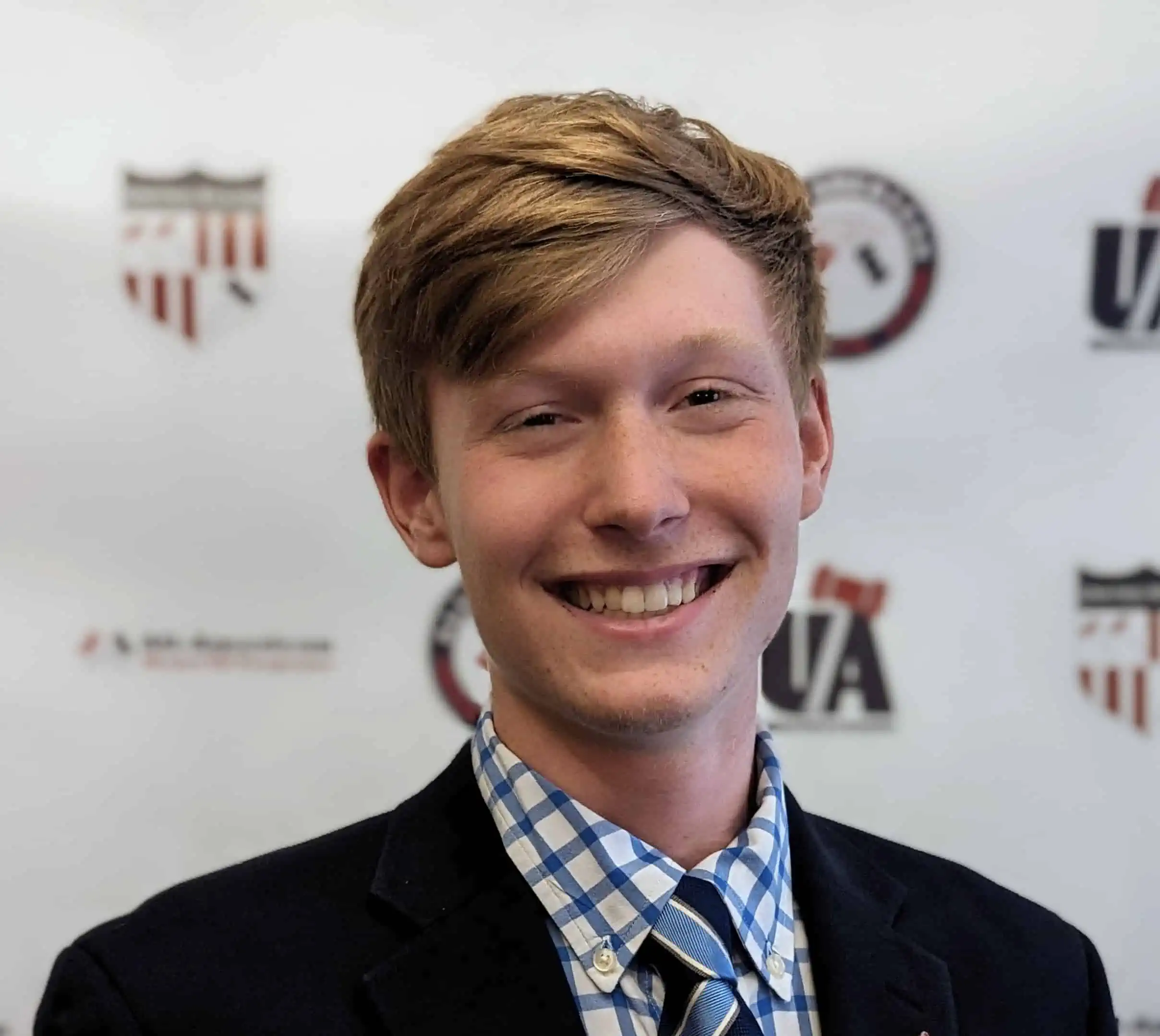 Quinn Evans
Brunswick School (CT), Class of 2026
Quinn loves to learn and takes pride in what he does. The way the world works and has worked always interests him in the fields of ancient languages and history. He strives to understand and alter the world around him to create a better life for his family and friends.
Aditi Gopalakrishnan
Woodbridge Academy Magnet School (NJ), Class of 2026
Aditi Gopalakrishnan is a rising sophomore at Woodbridge Academy Magnet School in New Jersey. She has been involved with public speaking since she was ten and joined the Model UN team at her school in 2022. A firm believer in the power of collaboration and cooperation, Aditi enjoys Model UN because of its unique blend of problem-solving, leadership, and teamwork skills. In addition to Model UN, Aditi competes in robotics competitions, most recently winning 3rd place in the US Nationals of RoboCup Junior Rescue Line. She is passionate about harnessing the power of technology, AI, and robotics to improve health outcomes. In her free time, she enjoys martial arts, Indian classical dance (Bharatanatyam), and reading.
Darcy Keenan-Mills
Darcy
Keenan-Mills is a high school senior in Massachusetts, passionate about public service and international issues. She interned for Congressman Moulton for two summers, through which she established the Congressman's first Congressional Youth Council to enable fellow students to express their ideas and potentially create new public policies. This past summer, she interned for the MA State Senate and Middlesex County Superior Court. During the evacuation of Afghanistan, while interning for Congress, she worked to evacuate Afghan refugees from Kabul. This inspired her to reach out to No One Left Behind, an organization working to help Afghan and Iraqi SIV holders. As an advocacy intern, she has continued to be committed to ensuring human rights for all our allies in Afghanistan. Aside from these experiences, she is Student-Senate Secretary, runs Varsity track and field, and is the President of her school's Junior State of America club. She serves at a local restaurant, was a virtual NSLI-Y Arabic Scholar, and is on the RFK Human Rights Organization Youth Advisory Board. She also travels and competes at conferences nationwide on the All-American Model United Nations competitive team!
Grace Li
Williamsville East Highschool (NY), Class of 2026
Grace Li is a person who loves music and art. She was born in Maryland but grew up in Buffalo, NY, for most of her life. She attended Willow Ridge and Country Parkway elementary and then moved onto Transit Middle School and Williamsville East Highschool. Aside from school, she plays the piano and oboe, and she does a lot of different sports like skiing, volleyball, and more. Grace is a person who pushes herself to succeed and will try to do anything to make sure she can succeed in life.
Hafiz Mohamed
 Dublin Jerome High School (OH), Class of 2024
Hafiz
Mohamed is a 4-year Model UN competitor for Dublin Jerome High School in Dublin, Ohio, and is the President of his school team. While he enjoys competing, his true passion is coaching others seeing their progress, and bonding with his teammates. 
Hafiz
strives to make every situation as fun as possible, as he can be seen cracking jokes alongside fellow competitors, creating the goofiest crisis arcs known to man, and trying to become friends with everyone in committee. Outside of MUN,
Hafiz
enjoys participating in random bets – such as jumping into a water fountain in the middle of prom – so he can make some spare change (he'll do anything for money), listening to 2010s music (throwback songs and Bruno Mars are his favorites), or napping – a lot. Overall,
Hafiz
 enjoys Model UN because it allows him to build his public speaking skills and have fun with his friends.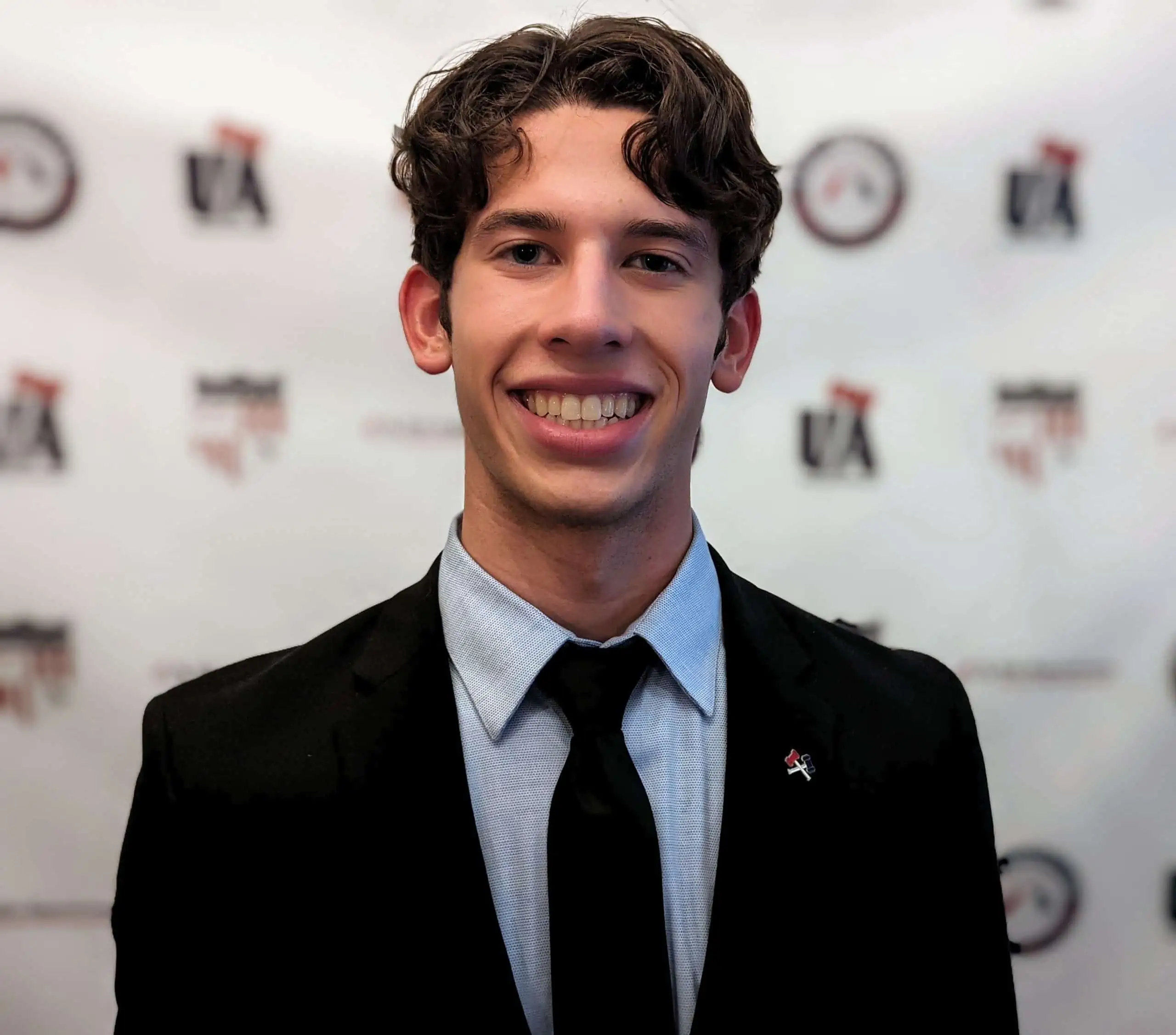 Mathew Neu
The Frederick Gunn School (CT), Class of 2024
Born in Grantham, New Hampshire, Matthew Neu attends boarding school at The Frederick Gunn School in Washington, Connecticut, where he is a proud senior. He has participated in Model United Nations all throughout high school, most notably competing at the NAIMUN and NHSMUN conferences. This past year, he was privileged to lead his school's Model United Nations team as a Head Delegate. Independent of Model United Nations, Matthew is an avid tennis player, a well-versed outdoorsman, and a faithful Christian. He leads both the Highlander Business Club and DECA at Frederick Gunn and is incredibly passionate about using business as a vessel to solve complex problems and enact positive change.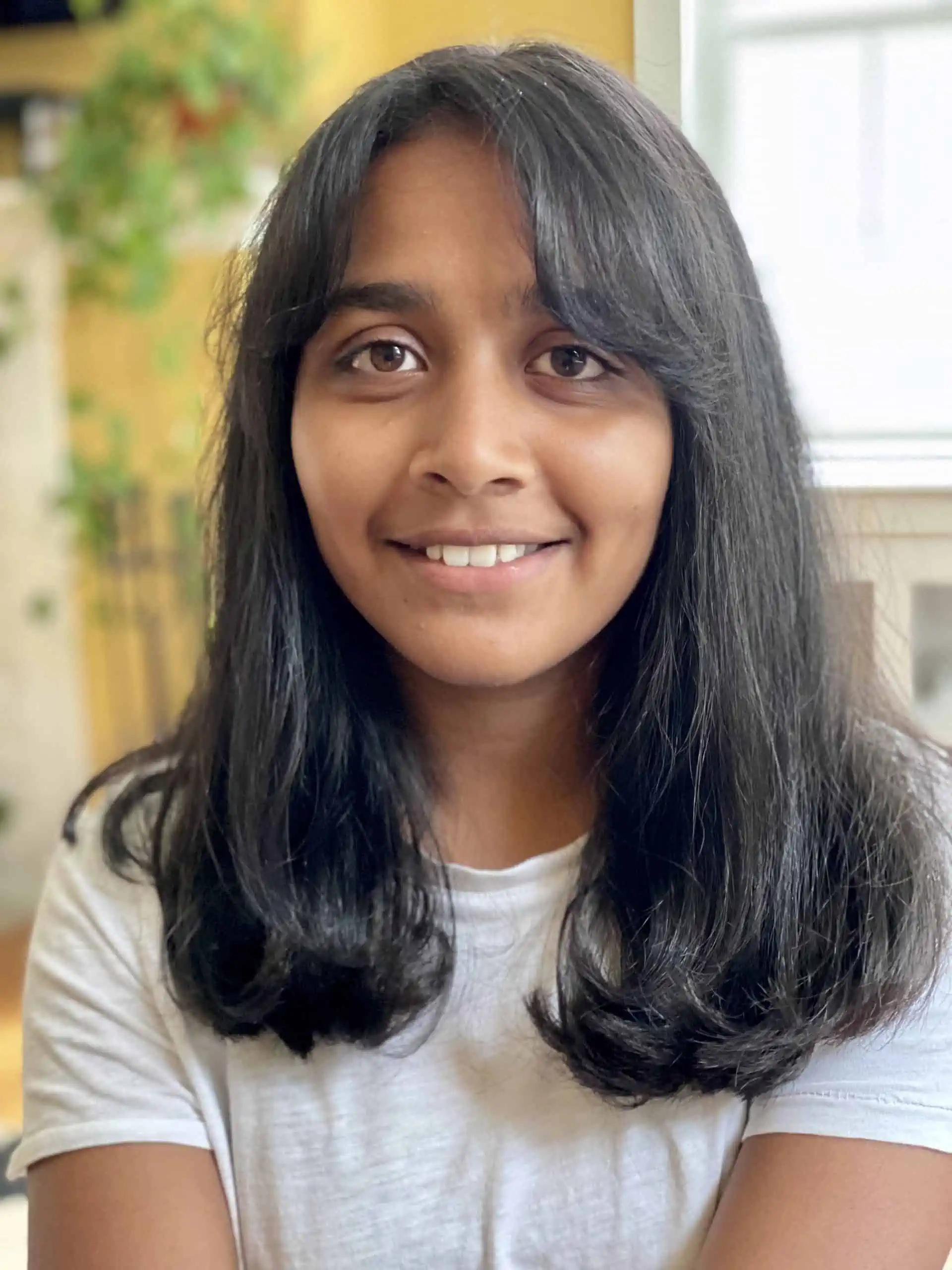 Ananya Phatak
 Needham High School (MA), Class of 2025
Ananya is a high school junior living in a small town about 25 minutes away from Boston, MA. Ananya began doing Model UN the summer after 6th grade through a summer camp in Boston. She was very shy at first and not excited to be doing an activity involving a lot of public speaking. Since then, she has grown to love and enjoy Model UN, and now looks forward to Model UN conferences every year! Ananya has attended numerous North East conferences, including Harvard, Yale, and Columbia. She really loves the community at MUN and enjoys meeting new people from all over the world at conferences. She loves photography, reading, exploring new cities and places in her spare time, and spending time with her family and friends!
Samuel Robinson
Bellarmine Preparatory School (WA), Class of 2024
Sam Robinson, a senior at Bellarmine Preparatory School, has been doing Model United Nations since he was in sixth grade. He is from Gig Harbor, Washington, and after finding MUN through his middle school history teacher, he fell in love with Model United Nations. His first conference was the BellarMUN 2018 at a local high school, and since then, he has attended more than 35 MUN conferences. When he is not doing Model United Nations, one can find him reading or playing tennis. Sam looks forward to a great year of debate and travel with the All-American team!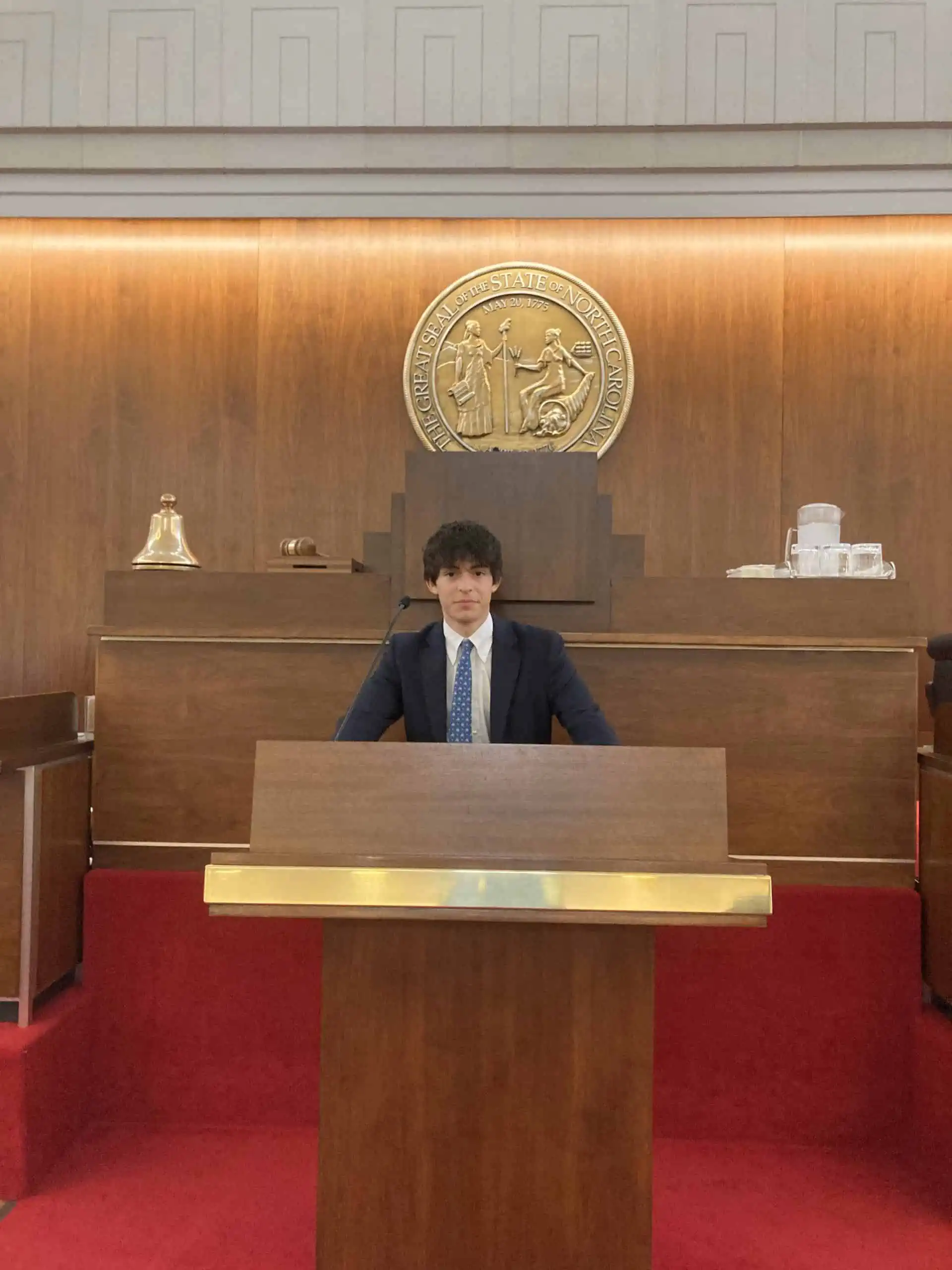 Joel Tapper
Durham Academy (NC), Class of 2025
Joel Tapper is a junior at Durham Academy in Durham, North Carolina. He has been doing Model UN for the past two years and has attended many conferences. He prefers doing GA committees such as DISEC, AMCOW, and IMO, focusing on science and STEM concepts. He attended the All-American Model UN Crisis Academy in Boston this past year and loved the experience. Outside of Model UN, he enjoys playing tennis and works with a nonprofit raising tennis supplies for underprivileged students worldwide; he has also started his own nonprofit called Words of Hope, with chapters worldwide that host book drives and donates them to local schools and libraries. He is excited to be on the All-American Model UN team this year!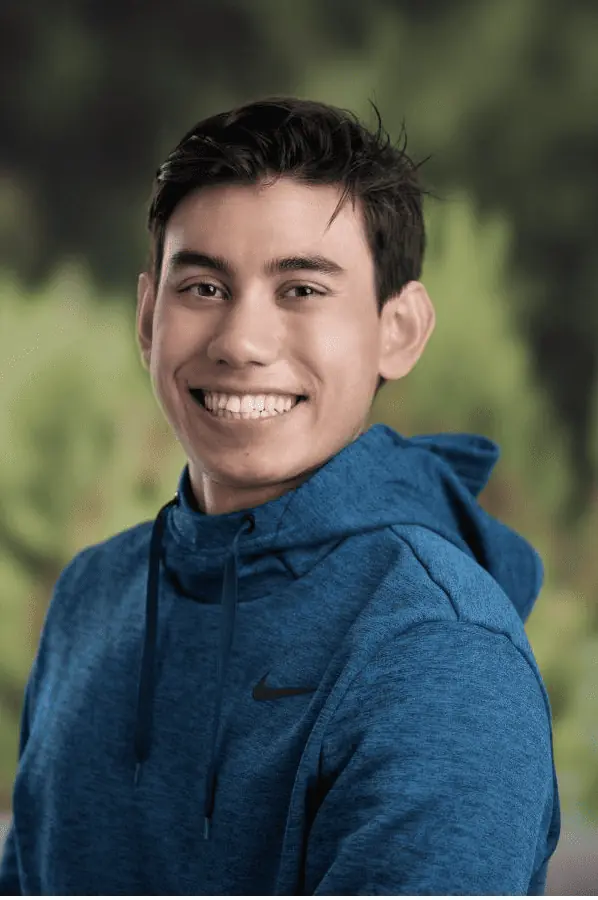 Samuel Warman
Menlo School (CA), Class of 2024
Sam is a 16-year-old rising senior living in the San Francisco Bay Area. His favorite subjects include engineering, political science, and government. Outside of school and Model UN, he rows competitively, helps with political research at Stanford University, studies the Constitution, participates in theater productions, and plays a lot of Jedi: Survivor. Sam recently returned from Taiwan, where he was studying Chinese on the NSLI-Y scholarship program. He enjoys hanging out with friends and families to do triathlons and play ping pong.
Ezra Wolfgang
Homeschooled (MA), Class of 2024
Ezra Wolfgang is a junior from Boston and has participated in Model UN since seventh grade. He joined All-American Model UN as a sophomore and participated in three US conferences the team attended. He won Best Delegate at NAIMUN, along with the team winning Best Small Delegation. He has also participated in multiple conferences as an independent delegate, winning multiple awards, including Best Delegate at CMUNC 2023. Ezra also swims competitively and is on the Boston Mayor's Youth Council.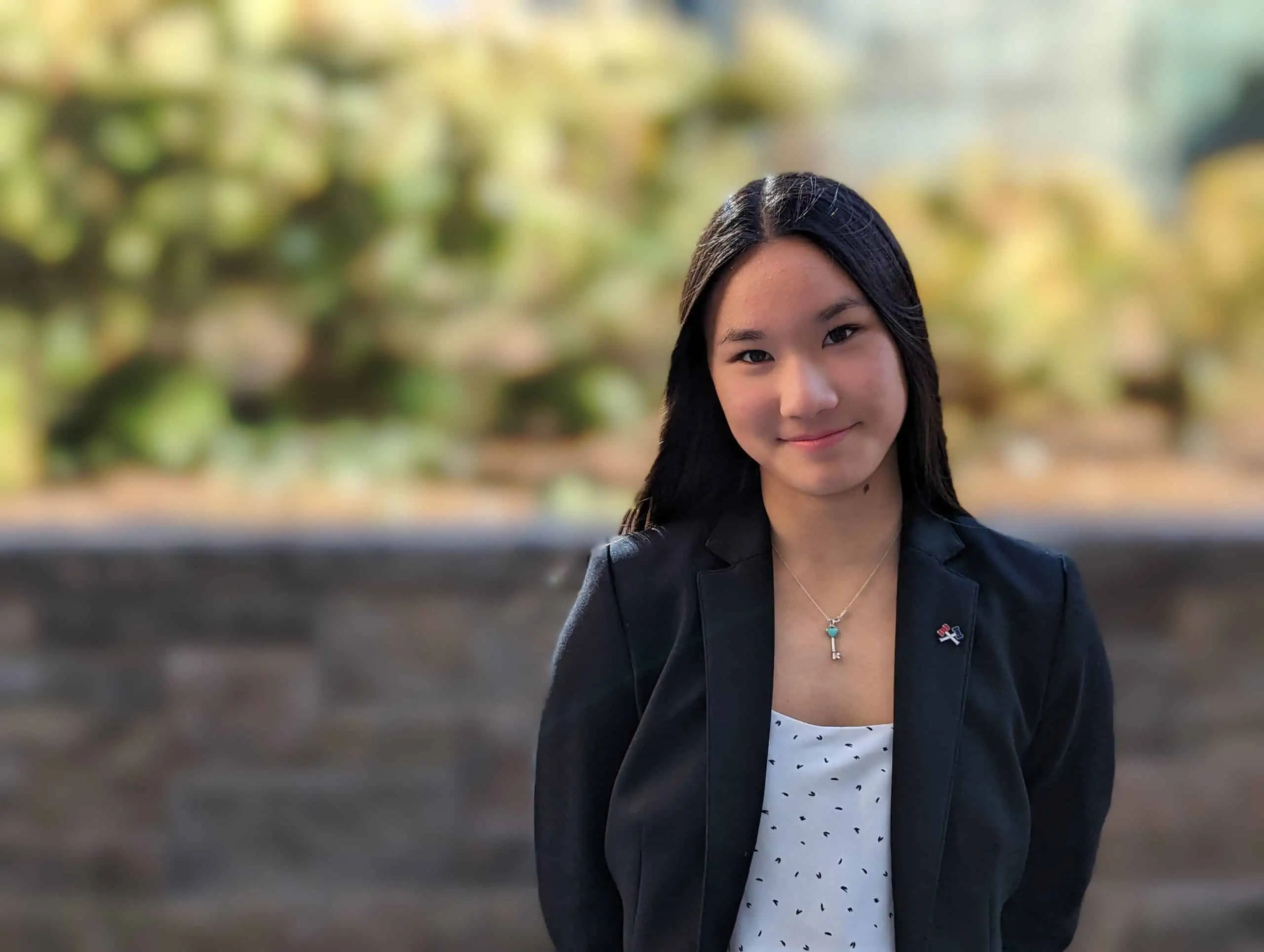 Amelia Yuan
Castilleja School (CA), Class of 2026
Amelia is a current sophomore at Castilleja School and lives in the Bay Area. She's always had a passion for current events and international affairs and started Model UN in 7th grade. She joined the All-American team in 2022 and is excited to be back this year. In her free time, Amelia enjoys baking, reading, and playing water polo.
Carys Highum
John's Hopkins CTY (Virtual), Class of 2027
Carys Highum is an aspiring writer and environmental activist. She runs her own small business that has grown in size over the past few years and even has a viable patent. She has written multiple books and continues to write daily; Carys recently won a local writing competition and published a short story. Over the past two years, Carys has actively participated in MUNs, attending Harvard twice. She loves to play tennis, crochet, read (extensively), and engage in the Speech and Debate program at her local high school since she does her school online through Johns Hopkins CTY and Lukeion. She has seven siblings, including a twin sister and the most adorable dog named Monty.
Since 2011, All-American Model United Nations has trained, coached, and mentored the best-performing Model UN delegates from across the United States. We empower students to use their Model UN experience to catalyze their futures.
In 2023, All-American Model UN transitioned to a year-long cohort model. We meet with students virtually biweekly throughout the school year to prepare our students to excel at Model UN competitions.  Each student has an individualized learning program to track their progress.
Students accepted to the cohort have the opportunity to travel and compete on our nationally-recognized travel team. Each year, we attend 3-5 conferences in the United States and 3-4 conferences internationally.
There are two ways to gain acceptance into a cohort. First, students may apply online at allamericanmun.com/apply. We evaluate applications for Model UN performance at conferences, co-curricular leadership, and academic excellence. Alternatively, students may attend a Summer Academy and pass seven competencies to earn a seat. This is especially relevant if students attend a school without a strong Model United Nations program.
ALUMNI GOING TO IVY LEAGUE+
ALUMNI ATTENDING TOP 30 COLLEGES
What are you waiting for?